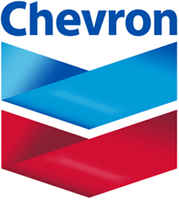 17 April 2018, News Wires – Chevron and its joint venture partners decided to proceed with future offshore development at the Gorgon LNG project off the northwest coast of Western Australia.
Chevron Australia managing director Nigel Hearne said Gorgon stage two is part of the original development plan for Gorgon and includes the expansion of the subsea gas gathering network required to maintain long-term natural gas supply to the 15.6 million tonne per annum (MTPA) LNG plant and domestic gas plant on Barrow Island.
This planned future development phase at the Gorgon LNG facility involves new wells in the Gorgon and Jansz-Io fields, and accompanying offshore production pipelines and subsea structures.
The development fits within Chevron's previously announced annual investment range of $18-20 billion through 2020, the company said in a statement, without revealing the exact value of the expansion project.
The Chevron-operated Gorgon project is a joint venture between the Australian subsidiaries of Chevron (47.3 percent), ExxonMobil (25 percent), Shell (25 percent), Osaka Gas (1.25 percent), Tokyo Gas (1 percent) and JERA (0.417 percent)