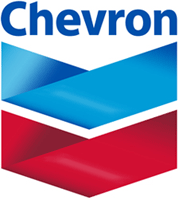 17 August 2013, Lagos – The 2013 NNPC/Chevron Tennis Summer camp has served off at the Lagos Lawn Tennis Club, Onikan in Lagos.
A total of 100 junior players are participating in the exercise being conducted by tennis coaches and instructors recruited by the coordinator of the foremost Chevron Tennis Academy, Chris Enahoro. The camp ends on August 31.
According to Sports Vanguard's findings during yesterday's visit to the Lagos Lawn Tennis Club, about 200 players reported to the camp on the opening day on August 10 but the number was pruned down to 100, based on criteria set by the organisers.
Opening up the criteria used to select the 100 kids in camp, Enahoro said that "those who did not have rackets, those below seven years old or were deemed too small and those without canvass shoes were told to go home and come back next year".
Speaking further, Enahoro said that at the end of the summer camp, all the 100 players will be given new rackets, new canvass shoes, new pairs of socks and new clothing, alongside other freebies to go with.
He added that the highlight of the camp will be the selection of 15 players, based on match practices, who are to feature in the Chevron Tennis Masters, scheduled to hold in October at the Lagos Lawn Tennis Club.
Enahoro added that after the Masters, that the 15 players will join the Chevron Tennis Academy, where they will  receive free tennis coaching for all year-round.
"After the Junior Masters, we will do what we call the all year-round coaching on Saturdays and Sundays, until next year. The mission is to equip these players with the necessary coaching that will make them better tennis players. They will learn everything that can be learnt from the best coaches and instructors in the country", said Enahoro.
– Vanguard