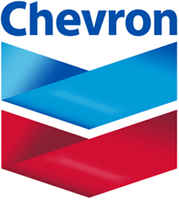 10 April 2014, News Wires – US supermajor Chevron and Argentinean state player YPF are to spend an extra $1.6 billion this year on exploring the Vaca Muerta shale.
The exploration pair said they would drill 170 wells in the play this year, up from the previous target of 140.
Chevron and YPF began drilling in the region last year under a $1.24 billion deal to drill 161 wells.
Additionally, Chevron will spend $140 million to explore the Narambuena region of the Vaca Muerta this year.
"YPF is a reliable partner and operator that is advancing the project in the right direction," Ali Moshiri, Chevron's head of African and Latin American exploration and production, was quoted by Reuters as saying.
Chevron, which has called Vaca Muerta one of the world's most exciting shale plays, has previously forecast production there could jump from around 15,000 barrels of oil equivalent per day at present to 80,000 boepd by 2017.
YPF chief executive Miguel Galuccio was quoted as saying Chevron's decision "is a great demonstration of confidence in the work of YPF and the potential of unconventional hydrocarbons of Argentina".
The US Energy Information Administration ranks Argentina as having the world's second-largest shale gas reserves, with 802 trillion cubic feet, and fourth-largest shale oil reserves with 27 billion barrels.
– Upstream