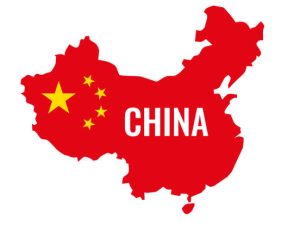 Singapore — China has raised its first batch of 2023 export quotas for refined oil products by nearly half versus a year ago, China-based consultancies said on Tuesday, to spur refinery output, capture strong export margins and adapt to slow domestic demand.
The quotas could encourage refiners at the world's top crude importer to process more crude and keep fuel exports at record levels in the first half, mitigating the impact of possible cuts in Russian diesel exports when European Union sanctions take effect in February.
The government has released 18.99 million tonnes of quotas to cover mostly gasoline, diesel and jet fuel exports, up 46% versus 13 million tonnes allotted a year earlier, reported by consultancies JLC and Longzhong, both of which have closely tracked Beijing's fuel quota policy in recent years.
Of the total, state-run China Petrochemical Corp (Sinopec), China National Petroleum Corp, China National Offshore Oil Company, Sinochem Group, as well as privately-controlled Zhejiang Petrochemical Corp, were granted a total of 18.73 million tonnes of permits, the agencies said.
A refinery subsidiary of state defence conglomerate Norinco and China National Aviation Fuel Company was allotted the remainder.
The Ministry of Commerce did not respond to a request for comment.
The increased quotas followed a sizable issuance of 13.25 million tonnes in September as the government sought to shore up its economy by encouraging refiners to step up operations and to benefit from robust export profits.
They could prompt state refiners to maintain relatively high operation rates and allow the newly started refineries to ramp up production, Mia Geng, an analyst with FGE, said.
China's spare refining capacity could indirectly mitigate the deficit from the European Union's ban of Russian diesel imports from February, Citi analysts said in a note.
"We believe there were ample quotas available to keep Chinese exports at record-high level into first half of 2023, although a gradual decline seems likely from second half on a pickup in mobility and jet fuel demand on China reopening," they said.
The bigger quotas also reflected weak domestic fuel consumption as a surge in COVID-19 infections, following the relaxation of virus control measures, crimped travel and economic activity, a trader said.
"It will take a while before consumption comes back given the current COVID situation," the trader said.
China also released 8 million tonnes of low-sulphur fuel oil export quotas in the first batch for 2023, which compared with 6.5 million tonnes a year earlier, the consultancies reported.
Under a longer-term goal to curb carbon emissions, authorities had intended to reduced excessive refinery processing and thus fuel exports, but a drastic economic slowdown over 2022 forced the government to change its fuel trade policy towards lifting sagging merchandise exports.
Exports of gasoline and diesel, in particular, have rallied in recent months as refiners dashed to use up export quotas and thin domestic inventories while export margins remained attractive.
"An increase in export quotas will help alleviate pressure from high inventories as a result of a sharp decrease in December demand," said senior oil analyst Daphne Ho at Wood Mackenzie.
Reporting by Chen Aizhu, Muyu Xu and Trixie Yap; Editing by Himani Sarkar, Robert Birsel and Barbara Lewis – Reuters
Follow us on twitter