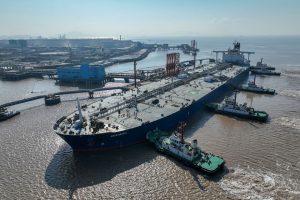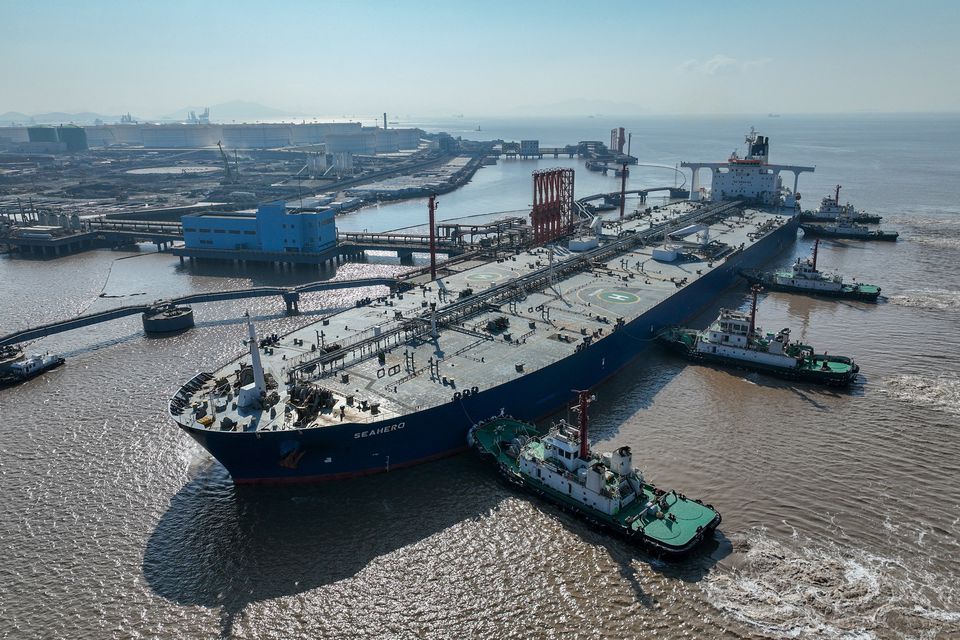 – China crude imports down 18.8% m/m, but up 17% y/y
– Refined fuel exports up 17.7% m/m
– Natural gas imports down slightly m/m, but up 18.5% on last year
Beijing — China's crude oil imports in July fell 18.8% from the previous month to the lowest daily rate since January, customs data showed on Tuesday, as major exporters cut back overseas shipments and domestic stocks continued to build.
Crude shipments into the world's biggest oil importer in July totalled 43.69 million metric tons, or 10.29 million barrels per day (bpd), the data from the General Administration of Customs showed.
June's 12.67 million bpd of imports were the second-highest on record.
Still, oil imports were 17% higher than the 8.79 million bpd brought in a year earlier, a period when China's economy was hammered by widespread COVID outbreaks and extensive lockdowns.
Crude imports for the first seven months of the year totalled 325.8 million metric tons, up 12.4% on the same period in 2022.
"The (month-on-month) decline was led by lower imports from the big-3 crude exporters, namely the U.S., Saudi Arabia and Russia, which have cut exports amid reduced production targets and/or higher domestic demand," said Emma Li, a China crude oil analyst at Vortexa in Singapore.
Li noted that China's onshore crude oil inventories were over 1.02 billion barrels at the end of July and the consistent rise in those stockpiles could allow Chinese refiners to slow their purchases in the coming months.
Despite the lower overall imports, state-owned refineries raised their processing rates in July to an average of 78%-82%, up 2-3 percentage points from June, data from consultancy Zhuochuang showed.
Gasoline consumption had been expected to rise amid summer travel demand.
Domestic gasoline inventories fell around 3% between mid-June and mid-July, while diesel inventories rose roughly 2% as weak merchandise export volumes and a slowdown in the property sector continued to dent demand, according to data from the Longzhong consultancy.
Higher profit margins for fuels in Asia pushed Chinese oil product exports higher in July and supported the higher processing rates.
Refined fuel exports last month rose 55.8% to 5.31 million metric tons from 3.41 million a year earlier, up from the previous month's 4.51 million metric tons.
China imported 10.31 million metric tons of natural gas in July, up 18.5% from 8.7 million a year ago when importers cut spot purchases amid high global liquefied natural gas prices.
*Andrew Hayley; Editing: Muralikumar Anantharaman, Sonali Paul & Christian Schmollinger – Reuters
Follow us on twitter