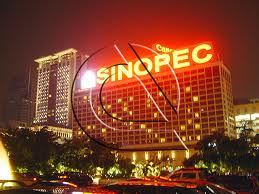 20 October 2018, News Wires — Unipec Asia, the trading arm of Chinese oil major Sinopec , is in talks to buy more liquefied natural gas (LNG) from the Exxon Mobil Corp-operated Papua New Guinea (PNG) project, five industry sources told Reuters.
If agree, a supply deal would likely start ahead of an expected surge in China's demand this winter and it will be for about three years, two of the sources briefed on the matter said. They spoke on condition of anonymity as they were not authorised to speak with media.
The exact volumes under discussion were not immediately clear but project holder Oil Search said in its half-yearly results statement in August that negotiations are ongoing to contract the project's final batch of mid-term supply totalling 0.45 million tonnes per annum (mmtpa).
Exxon's existing LNG deal with Unipec from the PNG project, signed in 2009, is to supply about 2 mmtpa for 20 years.
The overall PNG project has a total contracted volume of 7.5 mmtpa so far, according to Oil Search. The project has signed mid-term LNG sale and purchase agreements with PetroChina and oil major BP, and has sold 6.6 mmtpa under long-term contracts to Japanese trading giant JERA, Osaka Gas, Sinopec and Taiwan's CPC Corp.
It wasn't immediately clear whether Exxon is also currently in talks with other potential buyers of Papua New Guinea LNG. Exxon holds a 33.2 percent stake in PNG LNG, while Oil Search has a 29 percent interest. Two PNG government-linked entities and Australia's Santos Ltd hold smaller stakes.
An Exxon spokeswoman in Papua New Guinea declined to comment, saying the company does not comment on commercial matters. A Sinopec spokesman did not comment.
"Everyone is worried about a winter shortage," said one major LNG buyer in China, adding this is driving Chinese companies to lock in supply ahead of winter when demand typically surges.
For example, China's Petrochina International inked a three-year agreement with the PNG LNG project in July for the supply of 0.45 million tonnes of LNG a year. It also signed a 22-year deal with Qatargas in September for 3.4 million tonnes of LNG a year.
China, the world's second-largest LNG importer, is expected to import a record 54 million tonnes of the fuel this year, surging more than 40 percent from 38 million tonnes last year, according to consultancy SIA Energy earlier this week.
Last winter, an over-ambitious attempt to convert millions of Chinese households from coal to gas heating driven by a gasification push by the government, left many villages without gas supplies amid freezing temperatures.