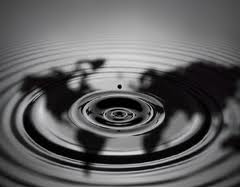 24 July 2014, News Wires – Brent crude was steady above $108 a barrel on Thursday, holding on to the previous day's gains, after a surprisingly strong reading on Chinese manufacturing bolstered hopes for higher demand in the world's second-biggest oil consumer.
China's factory sector expanded at its fastest pace in 18 months in July, as a raft of government stimulus measures kicked in, a preliminary HSBC survey showed on Thursday.
"China is a big commodities player, and this is definitely positive for oil," said Avtar Sandu, senior commodities manager at Phillip Futures in Singapore.
"Equities have moved higher, so this is a number everybody is happy about," he said.
Brent crude for September delivery traded up 10 cents at $108.13 a barrel early on Thursday, after closing 70 cents higher. US crude for September delivery was down 2 cents at $103.10. The contract had settled 73 cents higher on Wednesday.
Prices pushed higher on Wednesday after US government data showed crude stocks fell more than expected by 4 million barrels last week. Analysts had expected a decrease of just 2.8 million barrels.
Crude stocks at the Cushing, Oklahoma, delivery hub fell 1.5 million barrels, data from the Energy Information Administration showed.
However, a build of 5 million barrels in combined inventories of gasoline and distillates raised questions about demand.
Japanese and South Korean oil refiners have purchased the first condensate cargoes to be exported from the United States since the easing of a 40-year ban on US oil exports, industry sources familiar with the matter said on Thursday.
Amid booming shale oil production, the United States recently softened a total ban on oil exports in place since the Arab oil embargo of the 1970s.
US crude's discount to Brent dropped as low as $4.51 on Wednesday, near a three-month low, as high domestic refinery utilisation rates signalled strong near-term demand for crude and low inventories at the Cushing, Oklahoma, delivery hub.
The spread had widened to $4.91 a barrel by the end of the day as traders covered short positions ahead of the close, and was $5.05 a barrel on Thursday.
While conflicts in Eastern Europe and the Middle East continued to support prices, crude supply from Iraq remained unaffected by fighting in the country.
Iraq's oil exports from its southern terminals in July rose to a near-record rate of 2.52 million barrels per day, according to loading data and industry sources.
US Secretary of State John Kerry said efforts to secure a truce between Israel and Hamas had made some progress. Still fighting raged in Gaza on Wednesday, displacing thousands more Palestinians in the battered territory.
In Ukraine, the government said two of its fighter jets were shot down over rebel-held territory in eastern Ukraine on Wednesday and that the missiles that brought them down might have been fired from Russia.
A powerful Ukrainian rebel leader confirmed that pro-Russian separatists had an anti-aircraft missile of the type Washington says was used to shoot down Malaysia Airlines flight MH17 and it could have originated in Russia.
"Geopolitical risk is still to the upside, but I think things will start to clam down a bit in Ukraine, so for the time being Brent has no reason to push higher," said Sandu.
– Upstream