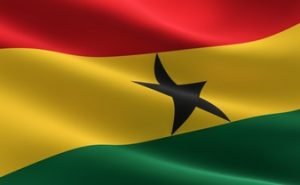 16 September 2018, News Wires — Ghana has selected two Chinese companies to build the African country's first liquefied natural gas (LNG) import facility in Tema.
Tema LNG Terminal, controlled by private equity firm Helios Investment, signed deals with China Harbour Engineering Company to build onshore facilities and Jiangnan Shipyard for a floating regasification unit (FRU).
The cost of the LNG project is estimated in excess of $350 million, of which $200 million would be spent directly in Ghana over the next 18 months, according to a statement by the Ghanaian government released on Monday.
The construction of the LNG terminal comes on the heels of a 12-year LNG supply agreement that was signed by the Ghana National Petroleum Corporation (GNPC) and Russia's Rosneft, the statement said.
The facility would be able to supply about 30 percent of Ghana's total electricity generating capacity, displacing crude oil and crude derivatives as fuel sources for the generation of power, it said.
The construction of the LNG terminal is expected to be completed in 18 months.