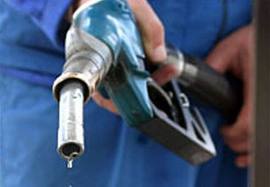 Mkpoikana Udoma
Port Harcourt — The Nigerian Security and Civil Defence Corps has cautioned against indiscriminate hoarding and storage of premium motor spirit, commonly known as petrol, during the yuletide period to avoid fire outbreak.
NSCDC Commandant in Rivers State, Beeson Ogar, regretted that millions of properties and lives have been lost to fire disasters as a result of carelessness and negligence in connection with petrol storage.
Ogar said in bid to forestall fire outbreaks associated with harmattan season, the Corps will partner with the Federal Fire Service through training of personnel and unveiling of firefighting equipment.
He urged members of the public to rise up and take responsibility for their actions, most especially during the yuletide and harmattan seasons.
"We are using this avenue to warn the public against the act of storing fuel in the house or vehicles while traveling during the festive period, this is an indiscriminate act perpetrated by many with the mind of guiding against artificial scarcity of fuel.
"The Command will deploy her operatives to clamp down on fuel stations selling above the stipulated pump price thereby creating unnecessary scarcity of fuel in the state.
"There is need for the public to understand that Prevention is better than Cure, drivers travelling during the yuletide must have fire extinguishers in their vehicles; schools, institutions, shopping malls and residential apartments owners must ensure that firefighting equipment are provided in strategic positions to combat unprecedented occurrence of fire.
"The Command in her readiness to forestall incidents of fire disasters has now procured and unveiled about 25 fire extinguishers which has been positioned at our Iriebe and Ogbogoro exhibit yards while others would be stationed at the Command for emergency response."
Also, the Commander of Federal Fire Service in Rivers State, DCF Abdullahi Alfa, said the collaborations between the two agencies would assist in combating fire disasters as the fire fighters are always in need of adequate security cover during their operations.
Alfa said the newly unveiled fire extinguishers must be made available for proper servicing after a period of six months to enhance its capacity, noting that fire prevention is much better than firefighting hence it was a punishable offence for motorists to travel without fire extinguishers."
Follow us on twitter