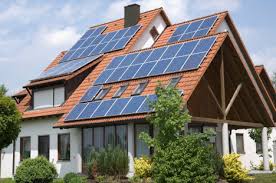 06 December 2016, Lagos – Cloud Energy, a solar technology firm, is offering Nigerians this yuletide period a lightning promo, which will see it light up about 5,000 homes across the country.
The firm, which indicated that it had started training engineers and installers, said the promo would run from October 1, 2016 to January 31, 2017.
It stressed that the Solar Harvest Promo was designed to make solar products available and affordable to complement the genuine efforts of the three tiers of governments at solving the epileptic power supply problem using off-grid solar installation.
Speaking during an in-house training session in Lagos for resellers and installers, the Managing Director/Chief Executive Officer of Cloud Energy Photoelectric Limited, Theophilus Nweke, observed that the difficult times faced by the Nigerian economy demanded that indigenous alternative energy solutions companies must find innovative ways to provide constant electricity required to drive productivity in Nigeria.
Availability of power, he said, "must be the core approach in the task to pull the country out of recession."
He added that "the promo provides quality and discounted solar technology products that enable uninterrupted work.ý"
According to him, Nigerians must complement the efforts of the government by changing their attitude to the use of available power.
Nweke, who noted that Nigerians had a culture of waste in relation to energy consumption, said that the Solar Harvest Promo aimed at making consumers energy-self-sufficient.
"Every consumer must have an energy bank because energy saving is the key to unlock the energy frustrations of Nigeria," he added.