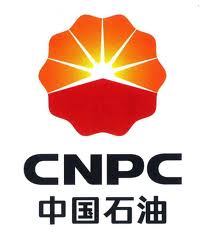 28 August 2013, News Wires – Three officials with China's biggest oil producer PetroChina are being investigated for alleged breaches of discipline, expanding a government probe into corruption at the state-run parent company China National Petroleum Corporation, CNPC.
The State-Owned Assets Supervision and Administration Commission, ASAC, said on Tuesday that PetroChina vice president Ran Xinquan, PetroChina chief geologist Wang Daofu and CNPC group deputy general manager Li Hualin were all under investigation. Their accusations, however, were not disclosed.
This follows a notice on Monday by the Ministry of Supervision stating that CNPC vice president Wang Yonchun had been placed under investigation for disciplinary breaches.
A CNPC spokesman confirmed to Reuters that Wang Yonchun had resigned from his post.
PetroChina told the Hong Kong stock exchange on Tuesday that the three additional executives had also resigned. The company's shares were suspended from trading earlier in the day pending the announcement.
"Mr Li Hualin, Mr Ran Xinquan and Mr Wang Daofu have, due to personal reasons, resigned from their respective positions with immediate effect," the company stated.
"Mr Ran Xinquan, director of the company, has confirmed that there has been no disagreement with the company and the board, and there is no other matter that should be brought to the attention of the shareholders of the company," PetroChina added.
Ran was considered a rising star at PetroChina after turning the Changqing oil and gas field in northern China into a major producer.
Reuters quoted a PetroChinba spokesman as saying that the company "does not tolerate any official involved in corruption or other crimes", adding that the investigation was not expected to affect the company's operations.
Amid an anti-corruption campaign by China's President Xi Jinping, the investigations were announced following the close of the trial of Bo Xilai, a former Politburo member who is now awaiting a verdict on corruption, abuse of power and bribery charges.
– Upstream