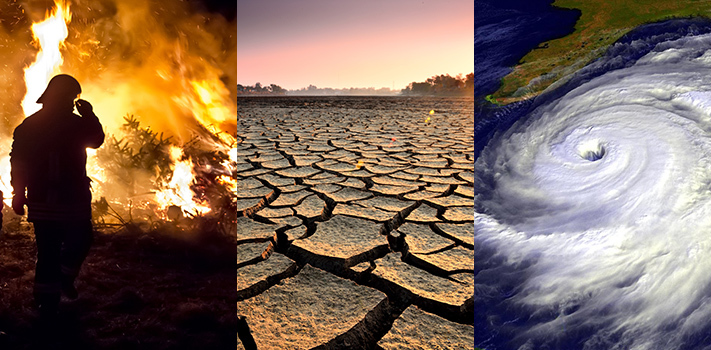 – Wants govt to build dams to mitigate flooding
Mkpoikana Udoma
Port Harcourt — A group, Connected Development has trained communities in Rivers State on the dangers of climate change, urging communities to prevail on the government to build dams that will mitigate flooding in the country.
Programs Associate at CODE, Ms. Hyeladzira James Mshelia, regretted that the government was not showing signs of proactiveness despite the early warnings by the Nigerian Meteorological Agency of an impending devastating flood this year.
Mshelia who is also the Programme Manager for Community Media Collaboration for Climate Change Justice Project explained that CODE was a non-governmental organisation with focus on empowering marginalized communities in Africa.
She said the workshop was imperative to build the capacity of community-based organisations, CBOs and the media to demand for accountability from the government regarding climate change.
"The 2022 flood did not happen in India or Pakistan but right here in Rivers State and up till now nothing has been done. So we should be asking the government on their plans to ensure the flooding doesn't repeat itself again.
"So will develop an action plan, and we are also building the capacity of CBOs to follow the money, to ensure every fund earmarked for a particular project is judiciously used for the project.
"It is really sad that most people do not even believe there is climate change, but last year there was evidence through the flooding. We have a huge role to play in calling on the government to be proactive, and also sensitizes impacted communities on steps to be taken to mitigate impact of climate change."
CODE also urged the media to be at the forefront of advocacy on climate change and its impact in Rivers State.
"There has been lack of preparedness from the government to build a dam that will mitigate flood water from Cameroon's Lagdo dam.
"So people should be able to speak to the government; conversations should be about building the dam. The possibility of another devastating flood is lurking, what is the plan of the Nigerian government to this?"
Also, participants at the workshop who spoke to our correspondent, called on the government to build more dams in the country and to dredge the River Niger and River Benue to mitigate flooding.
The Chairman, community development committee of Duburo community in Khana Local Government Area of Rivers State, Mr Vincent Gbosi, said having more dams in the country will not only tackle flood but also provide electricity and improve's the country's power generation capacity.
"The government needs to be more proactive than reactionary. Build dams around the country so that when there is heavy rainfall or water is released from a dam in Cameroon, we will have an infrastructure that will tackle it."
Another participant, Mr. Pius Dukor, who commended CODE for the workshop, said climate finance should be judiciously used for victims of climate change and not allowed to be handled by politicians.
Follow us on twitter