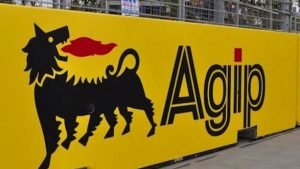 Port Harcourt – Youth leader in Ogboinbiri community in Southern Ijaw Local Government Area of Bayelsa State, Clinton Oseke, has reported skin problems in the community following the recent oil spill and gas fumes from one of the many wellheads operated by the Nigerian Agip Oil Company, NAOC, in the area.
The spill occurred on Sunday, October 17, devastating the environment and displacing community members.
The youth president of the community said oil was spewing from the wellhead in small forms like gas and then increased in a frightening dimension before the company was able to arrest the spill.
Oseke explained that the development was causing serious skin irritation and that majority of the community members suffered the skin irritation, forcing residents to relocate from the area.
"The incident happened on Sunday evening, around 4pm or 5pm and it took Agip officials about two hours to mobilise to site. And the particular wellhead that spewed the crude oil is identified as Ogboinbiri Deep 9.
"It occurred as a result of equipment failure, no argument about that. The company officials finally put it off, but the water of the creek and the air we breathe are affected. While crude oil spread downstream, the fumes in the air lasted for several hours in the community environment; causing discomfort to residents," Oseke said.
He added: "We were terrified whether there would be fire outbreak in the community because the wind brought the fumes to the community. The community was enveloped by the gaseous substance. In fact, a good number of community folks relocated inwards into the community. And I suffered serious skin irritation after that time."
Confirming the development, the Environmental Rights Action ERA/FoEN, said the spill was caused by equipment failure, while calling on the National Oil Spills Detection and Response Agency, NOSDRA, to ensure serious penalty against the company.
Project Officer and Head Niger Delta Resource Centre, ERA, Mr Alagoa Morris, said the incident should attract compensation, medical attention for victims and environmental audit.
Follow us on twitter