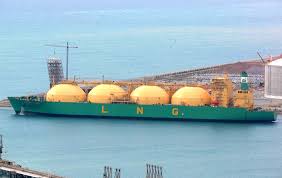 15 April 2014, News Wires – US independent ConocoPhillips said it has been approved to export liquefied natural gas from its Kenai Peninsula facility in Alaska to all countries.
On Monday, the US Department of Energy renewed the company's permit, as expected, to export LNG from the Nikiski plant. The previous permit lapsed in March last year.
The permit will allow ConocoPhillips to send overseas up to 40 billion cubic feet of LNG over the next two years. Exports from the facility are expected to resume in the spring.
The Kenai facility was shut down in February 2011 due to market conditions. ConocoPhillips had shipped LNG from the terminal for decades.
"ConocoPhillips had previously said that it would consider pursuing a new export authorisation if local Cook Inlet area gas needs were met and there was sufficient gas available for export," the company said in a statement on Monday.
LNG export terminals in Alaska face different and less strict permitting requirements than the rest of the US.
Alaska senator Lisa Murkowski praised the approval.
"Today's announcement by DOE… highlights the growth that's occurring in Cook Inlet, where there is now ample gas supply to both meet local needs and help out our friends overseas," she said in a statement.
– Upstream