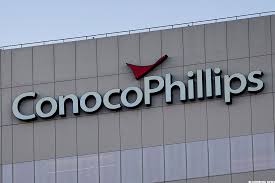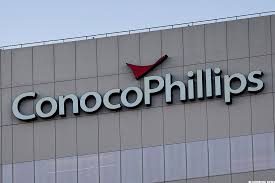 26 October 2018, News Wires — ConocoPhillips beat analysts' estimates for profit in the third quarter, as the world's largest independent oil and gas producer benefited from higher oil prices and a program of asset sales and technology-driven cost cuts.
With oil prices rising steadily through the quarter, the company sold each barrel of oil equivalents at a 46 percent higher rate, helping it raise its projected capital spending in 2018 for the second time this year.
Conoco also cut jobs, reduced operating costs in several projects and raised its dividend by 7 percent, with Chief Executive Ryan Lance promising to improve cash flow and shareholder returns.
"This is what the market can expect from us again in 2019," Lance said.
Shares of Conoco rose 3.3 percent at $67.84 in morning trade.
In the United States, the company has been focusing on production from the Permian Basin, Eagle Ford and Bakken shale areas – what the company calls its "Lower 48 Big 3."
Production from these basins rose 48 percent in the quarter and is set to rise more than 35 percent for the full year.
The Houston-based company also has projects in Europe, Asia Pacific and the Middle East, which has helped the company benefit from a 30 percent rise in Brent prices from a year earlier.
A high exposure to Brent has given Conoco an edge over its U.S. rivals, who have been hit by transport bottlenecks that has lowered prices of Texas local crude.
"(Conoco) has access to where pricing is highest and that's kind of how they have structured the company and certainly has worked to their benefit," said RBC Capital Markets analyst Scott Hanold.
The company said it now expects to spend $100 million more from its July forecast of $6 billion, with production in the quarter rising nearly 2 percent. Conoco said the budget raise reflected higher spending on third-party operators.
Net income rose to $1.9 billion, or $1.59 per share, in the third-quarter ended Sept. 30, which included a $345 million payment related to a settlement agreement with Venezuela's PDVSA.
Excluding one-time items, the company earned $1.36 per share, beating analysts' estimate of $1.18 per share, according to Refinitiv data.
Conoco is set to host a conference call later in the day to discuss details of results.