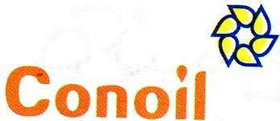 30 July 2013, Lagos – Petroleum product marketing company, Conoil Plc, has said it is consolidating its lead in fuel retailing with the construction of seven new mega stations to increase its retail network across the country.
The opening of the stations has been scheduled for the last quarter of the year, the company said in a release.
The mega stations are strategically spread across the country and located in high traffic areas in Onitsha (Anambra), Port Harcourt (Rivers), Makurdi (Benue), Jibia (Katsina), Jebba (Kwara) and two in Lagos.
The company said as the pioneer of new generation brand of fuel stations in Nigeria, the new outlets were built in accordance with global trends in petroleum product retailing, keeping pace with technological advancement worldwide with special emphasis on delivering convenience to motorists.
"To foster customer loyalty, the new multi-functional retail outlets leverage technology to deliver improved service efficiency at the forecourts. In line with its tradition, the stations are designed to serve as one-stop retail outlets equipped to offer motorists a wide range of quality services and convenience besides the regular business of selling petroleum products", the release added.
The new mega stations, according to the company, were anticipated to grow sales and revenue by over 65 per cent and will, in line with the company's objectives, transform customer's fuelling experience to an absolute delight.
The outlets will also give fillip to the company's mission to provide top quality products and convenience services that will keep customers satisfied.
"Conoil has always been audacious in its initiatives and has a sterling reputation for reliability and consistency. When completed, the new stations will complement the company's plan for massive importation of refined petroleum products. The expansion project represents the second phase of the company's comprehensive four-year plan which started two years ago.
About eight years ago, Conoil changed the face of fuel retailing with the introduction of mega filling stations in Lagos, Abuja, Yola and Port Harcourt.
The Lagos business sector alone boasts of eight of these stations with one each in GRA, Ikeja; Lekki; Alapere, Ketu; Apapa; Tollgate, Ikeja; Seme; Sele; Okota and Agege.
There are also several others in Abuja, Yola and Port Harcourt. The company aims to continue to deliver the best performance through its extensive network of retail stations, through which it distributes petroleum products and offer an exclusive range of convenience retail products.
The company added: "Through our expansive distribution network, we aim at delighting many homes and make life more convenient for a variety of our customers. We touch the lives of a broad spectrum of the populace in many ways, by providing kerosene for domestic use, automotive fuel and lubricants for vehicles and solvents for industrial consumption and well-stocked convenience stores for everyday needs."
According to the company, "We are reputable for setting new standards with ground breaking initiative and world-class facilities. We will always strive to keep our customers happy."
– This Day