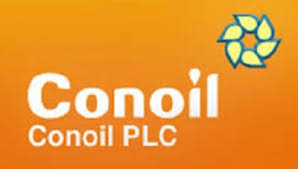 02 February 2017, Lagos – Conoil, an oil marketing company, says it has beefed up its Kaduna aviation office to reinforce its operations following the Federal Government's decision to shut down Nnamdi Azikiwe International Airport, Abuja, for six weeks to carry out repairs on its runway.
The company said in a statement that the reinforcement would involve the movement of its high-tech bowsers, dispensers and human capital from Abuja to strengthen its Kaduna operations.
It said this was to ensure that the operations of airlines would continue to run smoothly while travellers would go about their journeys in a seamless manner.
"The decision by the Federal Government to repair the runway is commendable.  Safety in the aviation industry cannot be compromised. The move is in tandem with Conoil's commitment to strict safety standards in all areas of its operations," the statement said.
The company affirmed its determination to always strive to boost efficiency in the economy, support business growth and ease movement of people and goods.
The statement said, "With an enviable comparative advantage in terms of spread, storage capacity, quality control, skilled personnel, round-clock technical support and efficiency in service delivery, Conoil remains the trail blazer in the aviation fuel sector of the nation's oil marketing industry.
"Its leadership position is strengthened and consolidated by its huge investment in the acquisition of world-class equipment to meet the demands, on real time basis, of its local and international clients."