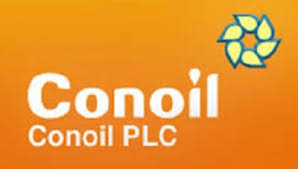 OpeOluwani Akintayo
Lagos — Conoil Plc's revenue plunged by 22 percent after the company's unaudited result for 2020 showed earnings of N88, 101, 378 as at September amidst falling oil prices globally caused by the coronavirus pandemic.
The unaudited 3rd quarter financial statement published by the Nigerian Stock Exchange, NSE, showed a that the N88, 101, 378 by September earnings compares with N112, 722, 803 earnings recorded for the same period in 2019.
The downstream company also reported a decrease in profit before tax of N1, 633, 533 for 2020, as against N2, 453, 272 recorded last year, a 33 percent drop.
Its profit for the period as at September also fell to N1, 110, 802 from N1, 700, 224 in 2019, a change of 35 percent.
The unaudited report, signed by the company's directors – Salam Ismail Ajani, Ebietsuwa Omatsola, and Kheterpal Hardeep Singh – flagged a going concern, as they commented that "They have made an assessment of the company's ability to continue…and have no reason to believe the company will not remain a going concern in the year ahead".
The company's annual general meeting was held on Friday, 23rd October where three non-executive directors, who were already due to retire by rotation- Dr. Mike Adenuga Jr., Mr. Mike Jituboh and Mr. Ike Oraekwuotu -were re-elected as directors.