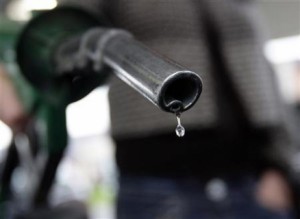 20 December 2012, Sweetcrude, Lagos – Conoil Plc is investing over N500 million in a novel scheme for the distribution and marketing of its lubricant brands and cooking gas that will generate over 5,000 new jobs in the country.
The new initiative, tagged COSA (Conoil Services Associates), which was recently launched by the company, will generate 1,500 direct employment and another 3,500 indirect employment to support Federal Government's job creation drive. The concept is aimed at improving the delivery of lubricants and cooking gas to the door steps of customers on real-time basis and at affordable prices.
The company said in a statement that the job creation process is planned over a period of nine months with the initial employment of over 500 COSA agents over the next one month.
The President Goodluck Jonathan government has made job creation a key objective of its administration, and has implored members of the private sector to join hands with government in the execution of the programme.
"Through the COSA scheme, Conoil is contributing its own quota to actualizing the government's noble goal," the statement said.
The management of the oil company further said that it is envisaged that the spread of the COSA agents will assist regulatory agencies – the Department of Petroleum Resources (DPR) and Standard Organisation of Nigeria (SON) – in curbing the sale and distribution of adulterated lubricants to unsuspecting motorists and machinery owners.
Conoil added that the introduction of the scheme was also in line with its corporate social responsibility policy which is hinged on its clear understanding that good business depends on making a positive impact on the lives of the people.
It would be recalled that Conoil recently announced plans to invest N1.5 billion to re-invigorate deregulated and high margin-yielding lubricant business over a four-year period with projected revenue of N33 billion over same period.
Towards achieving this projection, the company upgraded the filling lines at its Apapa Plant and constructed new ones in Port Harcourt and Kano to significantly increase its market share.