23 September 2014, Abuja – A Consortium of foreign financial institutions has generated a total of $400 million to construct a 260-megawatt, MW, power plant to be located in Ewekoro, Ogun State.
Lafarge Nigeria Limited, the cement manufacturing company is the lead arranger of the deal, which also includes the International Finance Corporation, IFC, a subsidiary of the World Bank; Wartsila-Development; and Financial Services Company based in Finland.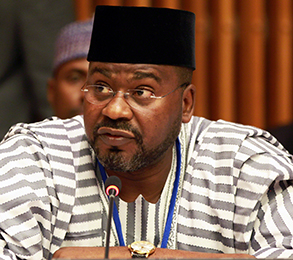 The Minister of State for Power, Hon. Muhammad Wakil, who performed the signing ceremony last week in Abuja, described the event as a milestone. He added that this underscored the need to fast track the nation's power privatisation exercise described as the biggest in the world.
According to him, "Today's event would not have been possible but for the doggedness of Mr. President in assuring that nothing derails the power sector reform." The Minister said that the President had also given a marching order to all cabinet members to be ambassadors in attracting foreign investors.
This, he said, is borne from the realisation that a lot of resources would be required in the now private sector driven power sector.
He used the opportunity to call on genuine investors to take advantage of the conducive environment in terms of legislative framework, market depth and political will, while assuring of higher yields on their investment.
The Lafarge Chief Executive officer, Nigeria and Benin, Mr. Guillaume Roux, speaking on behalf of the Consortium, noted that the World Bank's energy business plan is supportive of the Nigerian power sector. He explained that this is because of the visible achievements recorded so far since the privatisation exercise.
He promised that his group is determined to leverage on all resources that would be required to support the sector, adding that this project will be realised on record time.
Roux said the project on completion will increase the nation's power generation capacity, thus a substantial leap to supply in the electricity value chain in Nigeria.
Recall that Lafarge has been in the lead of embedded power source, as the company expressed its readiness to release to the national grid the excess power being produced from its cement plant.
Therefore, it is expected that of the 260MW expected to be produced from the Joint Agreement, at least 220MW will be available through this embedded power to the national grid.
*Chris OchayiA – Vanguard