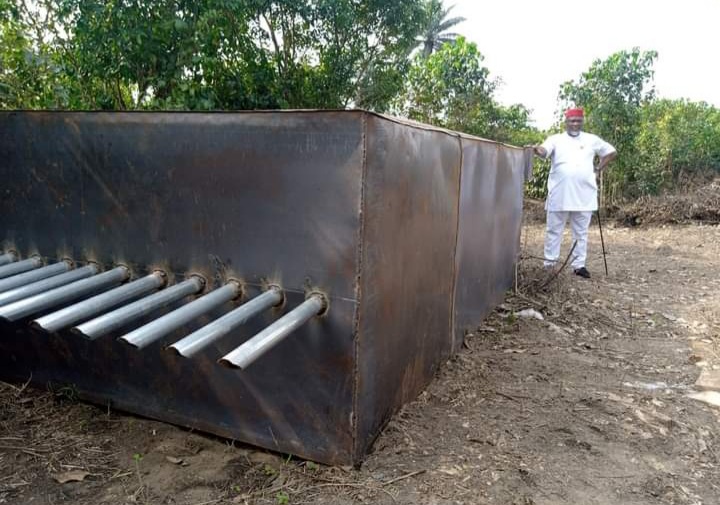 Mkpoikana Udoma
Port Harcourt — Chairman of Emohua Local Government Area in Rivers State, Dr Chidi Lloyd, has intercepted a newly constructed artisanal oil refining site inside a forest in Rumuji town, as part of the fight against illegal oil bunkering and refining activities in the state as directed by the governor.
Recall that Governor Nyesom Ezenwo Wike on his new year's message had directed all local government chairmen to stamped out illegal oil bunkering and refining activities in their locality, in order to curb hydrocarbon soot in the state.
Lloyd led a team of security agents and members of the local government taskforce on illegal oil bunkering into a forest in Rumuji, where construction has been completed for the takeoff of a new artisanal oil refinery with over 15 tanks and receivers, already fabricated and installed at the site.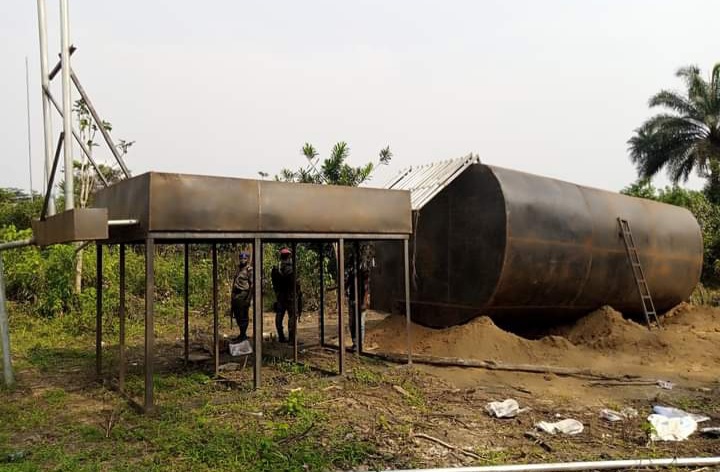 The Council boss accused highly placed individuals and security personnel of involvement in illegal oil bunkering activities, which he said has brought untold health challenges and economic damages to the people of Emohua and Rivers State in general.
He called for the intervention of the federal government to ensure that the menace is brought to an end.
"We thank Governor Nyesom Ezenwo Wike for championing the fight against soot which is majorly caused by illegal oil bunkering activities in the state.
"The success of this fight against soot will depend on the sincerity of federal government-controlled security agencies who are empowered to fight oil theft and other criminal activities in the country."
The council boss also called for the support and cooperation of community stakeholders, especially in the area of information gathering, to collectively end soot in the state.