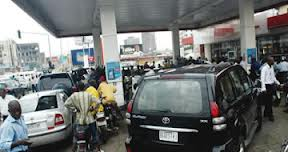 14 March 13 2013, Lagos – A Lagos High Court in Ikeja on Wednesday fixed May 24 to begin the trial of two oil marketers, Aro Bamidele and Abiodun Bankole, accused of N1.3 billion fuel subsidy fraud.
The Economic and Financial Crimes Commission, EFCC, had arraigned the marketers on October 5, 2012 alongside their company, ASB Investment Ltd.
Justice Lateefat Okunnu set the trial date following the absence of the lead counsel of the marketers, Chief Anthony Idigbe, SAN, from court.
The News Agency of Nigeria, NAN, reports that Idigbe sent a letter through a counsel from his chambers, Mr N.K. Oragwu, informing the court that he was outside the country.
He urged the court to vacate the earlier dates fixed for the trial and pick fresh dates for the proceedings.
The EFCC counsel, Mr Toyosi Kutayi, did not oppose the call for the adjournment.
The judge therefore fixed May 24 and 27 as well as June 5 and 6, as fresh trial dates.