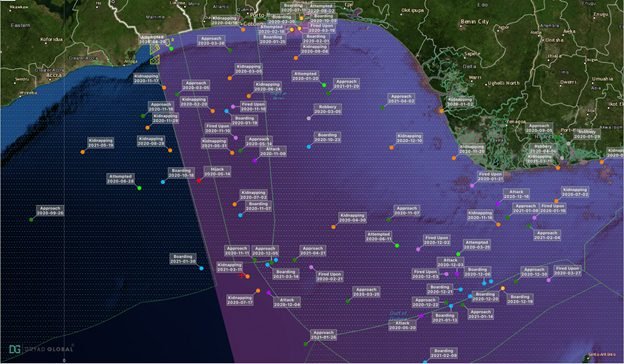 London — Reporting indicates that when sailing from Port Harcourt to Santos to Bata, the Marshall Islands flagged, bulk carrier CP Tianjan (9710505) was approached by 6 sea pirates onboard one speed boat.
The crew mustered in the citadel and pirates stopped attempt after 30 minutes.
Vessel and crew are safe.
This incident is a continuation of a well developed trend that sees pirates seeking to operate significantly beyond the immediate area of domestic naval resources. The approach occurred in close vicinity to a kidnap for ransom incident that saw 15 crew members abducted involving the MV Davide B on the 11th of March 2021.
All vessels operating within the area are encouraged to operate at the highest levels of vigilance and deploy full hardening / mitigation measures where possible. The risk profile for the wider Gulf of Guinea region at this time is CRITICAL with attacks assessed as highly likely / expected daily.
Follow us on twitter