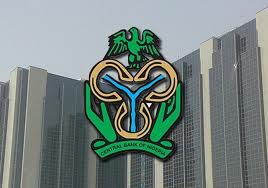 24 September 2014, Lagos – Banking sector credit to the private sector increased year-on-year to N17.394 trillion at the end of August 2014, compared to the N17.252 trillion it was at the end of July 2014.
According to data gathered from the Central Bank of Nigeria, broad money supply (M2), which generally is made up of demand deposits at commercial banks and monies held in easily accessible accounts, also grew by 2.94 per cent in August 2014 over the level at end of December 2013, compared with the 4.83 per cent growth recorded in July.
The central bank noted that the annualised growth of 4.41 per cent in August 2014 was below the growth benchmark of 14.52 per cent for the year.
However, the CBN data showed that net domestic credit increased by 5.31 per cent in August, relative to the end of December 2013 level.
The CBN stated that annualised net domestic credit rose by 7.96 per cent, compared to the growth benchmark of 28.5 per cent for 2014.
It explained that the slow expansion in money supply in August reflected the 10.17 per cent contraction in net foreign assets (NFA) of the banking system.
In addition, the CBN stated that the average naira exchange rate remained considerably stable in all segments of the foreign exchange market in August.
It showed that the exchange rate at the Retail Dutch Auction System Segment (RDAS) was stable at N157.29 to a dollar, but depreciated at the interbank and substantially at the bureau de change (BDC) segments between July and August 29, 2014.
"At the interbank segment, the naira depreciated slightly by 32 kobo or 0.20 per cent to N162.40 to a dollar from N162.08 to a dollar.
Similarly, at the BDC segment, the exchange rate depreciated by N2 or 1.2 per cent from N167 to a dollar, to N169 to a dollar.
"The premium between the RDAS and interbank rates was 3.25 per cent while that between the RDAS and BDC rates stood at 7.45 per cent in the review period.
"Gross official reserves rose from $39.1 billion at end-July to $40.7 billion on September 17, 2014. The current level of external reserves provides approximately seven months of imports cover," the CBN stated in its latest Monetary Policy Committee (MPC) communiqué.
Furthermore, the central bank revealed that money market interest rates remained within the monetary policy rate (MPR) corridor.
– This Day