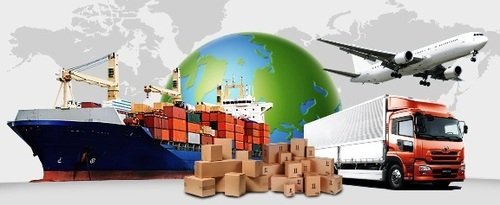 Vincent Toritseju
Lagos — In a bid to enhance Nigeria's competitiveness in global logistics, the Council for the Regulation of Freight Forwarding in Nigeria, CRFFN in collaboration with the Universities across the six geo-political zones the training programmes for over 400 freight forwarders in the logistics supply chain industry.
The Council has also given freight forwarders a deadline of December, 2021 to qualify as practitioners or gets kicked out of the industry.
Speaking in Lagos, the Registrar of the Council, Barrister Sam Nwakohu said that about 400 Nigerian freight forwarders been trained at Certificate, Diploma and Higher Diploma levels, through the Train the Trainer project initiated by the Council.
Nwakohu also said that the Council had to get the approval and accreditation of the International Federation of Freight Forwarders Association, FIATA, to commence the programmes in Nigeria.
He disclosed that the programme started in 2012 explaining that the programme will further enhance the country performance in the global metrics known as Global Logistics Performance Index, The Council boss stated that the Nigeria currently at the bottom of the table as countries like Ghana, Cote D' Ivoire have beaten Nigeria in terms logistics performance.
He stated; "The government that set up the Council, said instill skills and knowledge in practitioners in the freight forwarding profession in Nigeria, we are setting standards for people to practice.
"Freight forwarding is an international business; anything you do in Nigeria has implication in the United States or Turkey and you also know that if we call freight forwarding by its professional name is logistics.
"There are dynamics in that industry, we are now talking about digital logistics, if you are freight forwarders and you do not know what digitalization means then you cannot work in this country and you may also know that if you are not trained, it could be a implication for Nigeria.
"Right now there is global metric called Logistics Performance Index, LPI that is how we do our clearing processes, how efficient that is. If a country is not efficient, it is not competitive and in that ranking, Nigeria is 110 out of 160 countries, you may not know what it means but Cote D' Ivoire is ranking 50, Benin Republic is ranking 76, Ghana is ranking ahead of Nigeria which means our clearing process has question marks.
"If we improve the knowledge and skills of freight forwarders, things will change so Nigeria is less competitive globally and there are lots of implications."
Similarly, Director of Education and Training of the Council, Dr. Alban Igwe also said that because the government knows the importance of freight forwarders, it needed to regulate the practice and activities of these trade facilitators.