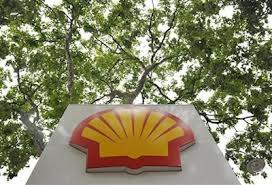 12 November 2012, Sweetcrude, Enugu – The Shell Petroleum Development Company of Nigeria Ltd (SPDC) has shut down the 12″ Imo River Trunkline in its Eastern operations as a result of crude oil theft which left several leaks.
The company said in a statement that it shut down the facility after several crude theft points were found on it. As a result, production of 25,000 barrels of oil per day is deferred.
"SPDC had shut in the producing stations and isolated the line on 31st October on discovering the first set of leaking points, but an additional leak from the remaining oil in the pipeline occurred about eight days later, when unknown persons installed more crude theft connections, some of which have failed," the statement revealed.
According to the statement, some six crude theft points have so far been confirmed on the 12-inch trunkline, of which three have been repaired.
"There have been 26 spills in the Imo River area so far this year; 25 have been due to sabotage, spilling nearly 3000 barrels into the environment," the statement added.
Shell's Vice President for HSE & Corporate Affairs, Sub-Saharan Africa, Tony Attah said: "Ground visits showed that the oil had impacted rivers and other water
bodies even as we have managed to deploy containment booms and are now starting to
recover spilled crude. The evidence is clear for all to see, that crude theft is bad for Nigeria, bad for the people, bad for the environment and bad for our business."
Imo River Trunkline is part of the Trans Niger Pipeline which suffered a similar fate at Mogho when unknown persons installed two crude theft valves today
(11th November), barely 24 hours after the last of such leaks was repaired at Biara, also in Ogoni land.
The two crude theft valves have been closed and the line is being reopened. The largest number of spills in Imo River this year occurred in May and August, with six incidents in each month.
Five of the spill sites have been fully cleaned and certified while cleanup activities are ongoing in the rest. SPDC shut down production in Imo River in August last year because of incessant crude theft activities, and only resumed
operations many months later when the broken lines were repaired and conditions had improved.
Also yesterday, the Chief Executive of French oil major Total (TOTF.PA) said he would not deny a report that the firm was in talks to sell assets in Nigeria,
worth about $2.4 billion, to China's Sinopec. A Bloomberg report last week said Asia's largest refiner China's Sinopec (600028.SS) was close to buying
stakes in Nigerian onshore oil blocks from Total.
"Yes we are discussing with certain buyers about selling certain assets in Nigeria," said Total CEO Christophe de Margerie, declining to name the
potential buyer or value of the deal but saying he would not deny the report.
"But it doesn't mean we are scared and intend to start some kind of walking out of Nigeria … Total is happy to develop its projects in Nigeria," he told
reporters at an energy conference in Abu Dhabi.
Nigeria is Africa's largest crude oil exporter and oil companies operating there have long had to deal with attacks on their pipelines and staff, with the
country's worst floods in 50 years seriously affecting their output over recent weeks.
The French group said in September it planned to sell assets worth between $15 billion and $20 billion in the period up to 2014 as part of a bolder approach to managing its business, which has seen it buy and sell assets more frequently.
Total declared force majeure in mid-October on gas supplies to Nigeria LNG's liquefaction plant, saying it had stopped oil and gas production on one onshore block 58, which was losing 90,000 bpd of oil equivalent, in which it has a
40 percent stake.
Total's head of upstream told reporters at the same press conference in Abu Dhabi that it was still too early to say when production might restart, with
flooding still posing problems.
"The water is decreasing, but we still have some problems with the floods," Yves-Loius Darricare, Total's head of upstream, said. "I hope we will
be able to restart production as soon as we can."
At least 363 people have been killed due to the floods since the start of July and 2.1 million people have been displaced, according to the National
Emergency Management Agency (NEMA).
NEMA said last week the oil – producing Niger Delta region was still flooded but water levels were falling and the heaviest rains had passed as Nigeria enters its 6-month long dry season.