Ike Amos 10 December 2014, Sweetcrude, Lagos – About $150 billion of oil and gas projects in Nigeria and the rest of the world are likely to be put on hold in 2015, due to falling crude oil prices, as the plunge in the prices will render the project uneconomic, analysts have predicted.
The analysts are of the view that putting global oil and gas exploration projects of that magnitude on hold, is likely to curb supplies by the end of the decade.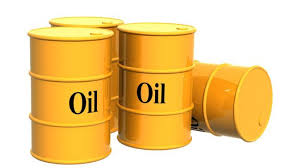 Oil fell in Asia, weekend, after major producer Saudi Arabia slashed the price of the crude that it sells to Asia and the United States, analysts said.
US benchmark West Texas Intermediate (WTI) for January delivery tumbled 31 cents to $66.50 a barrel in late-morning trade and Brent crude for January dropped 38 cents to $69.26.
"Saudi Arabia has just cut the price of the oil it sells to Asia and the US and this is going to have a big effect on the market today and early next week," said Daniel Ang, an investment analyst at Phillip Futures in Singapore.
Saudi Aramco, had a couple of days ago, slashed its official selling price for Arab light grade oil bound for Asia in January by $1.90 a barrel from December's level, while it also reduced the price of Arab light grade oil bound for the US by 70 cents.
"They're definitely fighting for market share," Ang said.
Meanwhile, Reuters monthly poll has showed that oil prices are expected to rebound in 2015 and 2016 as the market stabilises in the wake of a near-40 per cent collapse this year,.
According to the poll, although forecasts have collapsed in the wake of OPEC's decision last week not to cut output despite a global glut, analysts still see oil prices next year averaging more than $10 a barrel above current levels.
The survey of 31 analysts and economists, conducted after the Organization of the Petroleum Exporting Countries meeting on November 27, forecast North Sea Brent crude would average $82.50 a barrel in 2015, down $11.20 from last month's poll.
That is the biggest downgrade in average forecasts since the global economic crisis in 2008 and compares with an average price of around $102 for Brent so far this year. The poll forecast Brent would average $87.40 in 2016.
But the projections are still well above current prices. Brent traded around $70 a barrel
on Thursday
, down from a high above $115 on
June 19
. Brent reached a five-year low on Monday of $67.53 a barrel and US crude touched $63.72.
"We could see a base for recovery in the second half of next year," said Carsten Fritsch, senior oil analyst at Commerzbank in Frankfurt. "We could even see $85 a barrel by late 2015."
Twenty-one of the 29 analysts who contributed to both the October and the latest poll cut their forecasts. Fifteen said they changed their forecasts after the OPEC meeting.
"OPEC's decision to maintain its production entrenches a surplus. At current levels of OPEC crude output, the market faces 1.5 million to 2 million barrels per day of surplus," said Gareth Lewis-Davies, strategist at BNP Paribas
In Reuters' monthly oil price poll in June, analysts had forecast Brent would average $104.80 in 2015.
Italy's Nomisma Energia had the lowest 2015 Brent forecast in the latest Reuters poll at $69.18 a barrel, while US based brokerage Sanford C. Bernstein had the highest forecast at $104.
"OPEC's abandoning of oil market management last Thursday feels like one of those seminal points in the history of oil," said Credit Suisse analyst Jan Stuart, who cut his 2015 Brent price forecast by $16.25 to $75.25.