03 September 2015, News Wires – Oil prices rose on Thursday as an equity market rally offset a surprise increase in US oil inventory levels and a firm dollar, Reuters reported.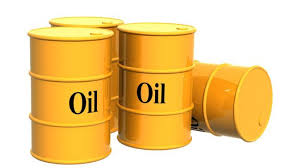 Rangebound crude got a boost after the European Central Bank pledged to keep monetary policy loose and said it was ready to take further policy action if needed, according to the news wire.
A respite from bearish economic news in China, where markets are closed for public holidays for the rest of the week, have helped oil prices stabilise after weeks of huge swings.
Brent was up $1.50 at $52 a barrel by 2:21pm GMT, after rising $0.94 in the previous session.
US crude rose $1.70 to $47.95 a barrel, up from the day's low of $45.65 and after settling $0.84 higher on Wednesday.
"This seems to be driven largely by hopes of further intervention by central banks," Kash Kamal, an analyst at Sucden, told Reuters.
"Short term, this is bullish for crude, but that optimism could fade quickly as investors are reminded of the fundamentals."
Over the past two weeks, US crude has see-sawed, climbing 27.5% over three trading sessions to Monday's close – its biggest such gain since August 1990 – after plunging to a six-and-a-half-year low of $37.75 a barrel early last week.
Brent has been similarly erratic, gaining 28% over the last week in August before dipping back to as low as $47.74 a barrel on Wednesday, Reuters continued.
Data from the US Energy Information Administration on Wednesday showed that US crude stocks increased by 4.7 million barrels in the week to 28 August to 455.4 million, the biggest one-week rise since April.
Analysts had expected inventories to remain unchanged, so the data pressured prices, but it also showed a decline in US crude production.
Harry Tchilinguirian, head of global commodity strategy at BNP Paribas, said any sustained price movements were unlikely before the release of US rig counts from Baker Hughes on Friday.
"Today is sort of the aftermath of the weekly oil statistics. The market was waiting for a drop in the rig count to back up EIA data suggesting falling US oil production, he told Reuters.
"If we do see that, it's possible for the market to rally a bit."
– Reuters