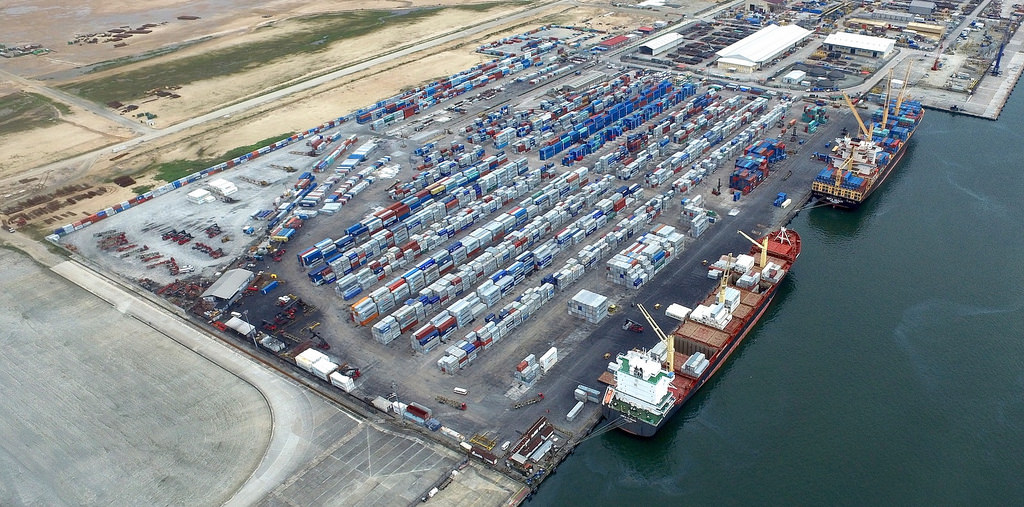 *Targets N140Bn for 2020
Mkpoikana Udoma
Port Harcourt — The Nigerian Customs Service has announced that it surpassed the 2019 annual revenue target of N97.7billion in Onne seaport by N11.6billion, to generate N107.3billion.
To this end, the Nigerian Customs Service has set the sum of N140.2billion as it targeted revenue in the Onne seaport for the year 2020.
Speaking, the Customs Controller, Port Harcourt Area II, Onne Port Command, Aliyu Galadima, noted that revenue target was handed by the Federal Government, declaring that it would surpass the target.
Galadima spoke during a meeting with stakeholders including the Association Nigerian Licensed Customs Agents, Association of Freight Forwarders, Intels, West Africa Container Terminal and others in Onne, Rivers State.
"It is no longer news that our Command generated total revenue of N107.3billion last year; and surpassed the annual target revenue of N97.7billion given to us by the management of NCS with the sum of N11.6billion, which represents 112 percent of the said annual target.
"'The Area II Command, Onne Port, was given a revenue target of N140,202,000,000.00 (N140.2bilion) for the year 2020. We are not only optimistic about meeting the target; we hope to surpass it through hard work, honesty and dedication to work and above all, with your support.
"I want to remind you again, that Customs is responsible for a wide range of duties, which include suppression of smuggling of prohibited items, border and hinterland protection, collection of revenue and accounting for same for the government, trade controls and facilitation, preventing money laundering and capital flight profiling, intellectual property rights protection as well as consumer protection.
"We have a duty to further facilitate movement of legitimate goods, improve system documentation and enable all stakeholders key into change mantra agenda of the Comptroller-General of Customs. In view of the above, the Command has decided to engage the stakeholders in regular meetings and in house training at the operational level."