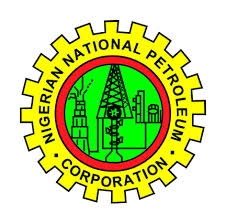 09 April 2914, Abuja – A report of the House of Representatives has labelled the Nigerian National Petroleum Corporation (NNPC) as presently in a "debt crisis".
This followed the House approval of a $1.56 billion forward sale agreement (loan) for the state-run oil company.
However, the House Minority Leader, Femi Gbajabiamila (Lagos/ACN), with some lawmakers, protested at plenary that there was no rationale for approving the $1.56 billion for the NNPC in view of the unremitted crude sale revenue reported at $49.8 billion and later $10.8 billion after reconciliation.
But, Deputy Speaker, Emeka Ihedioha, who presided over yesterday's plenary, snubbed Gbajabiamila's protest and proceeded to subject the report to clause by clause consideration until it was eventually passed.
In February 2013, the Minister of Petroleum Resources, Mrs. Diezani Alison-Madueke, in a monitored report, confirmed that the NNPC's outstanding "legacy liabilities" amounted to $3.5 billion.
The eight-clause report was submitted by the House Committees on Petroleum Resources (Upstream), Petroleum Resources (Downstream), Loans and Debts, and Justice and unanimously approved at Tuesday's plenary.
Under the arrangement, NNPC is expected to collateralise the loan with 15,000 barrels of crude oil per day from the operations of the Nigerian Petroleum Development Company (NPDC), the exploration and production subsidiary of NNPC, towards the settlement of its liabilities.
Also, the Senate Committee on Petroleum Resources (Downstream) is set to Probe the Nigeria National Petroleum Corporation (NNPC) on some of its financial dealings.
The Senator Magnus Abe-led Committee had previously and unsuccessfully tried to get details of the NNPC's use of public funds
Checks reveal that the committee had written to the NNPC Group Managing Director, Andrew Yakubu, last week Friday to get details of the aircraft purchase and other use of its funds.
However, the NNPC failed to show up for yesterday's meeting with the Senate Committee.
– Leadership