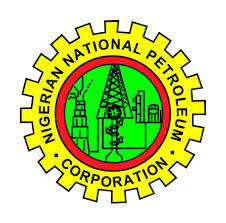 24 September 2014, Ughelli – Nine oil producing communities, under the aegis of Forum of Communities Executives of Flow Stations in OML 30, Delta State, have shut down operations of Nigerian Petroleum Development Company, NPDC, over what they described as gross neglect and inability of the company to meet their demands.
The leaders of the nine communities, which include Afiesere, Kokori, Evwreni, Otor-Owhe, Oroni-Igbide, Owevwe, Oleh, Olomoro and Uzere at a meeting in Ughelli, said the action became imperative following the continuous flouting and deliberate refusal by the company to respond to their requests.
The community leaders had earlier given two weeks ultimatum to NPDC, which expired on September, 15.
The communities, in a communique by the Forum's Chairman, Mr. Augustine Onovayewhor, said: "The journey to this showdown started over 18 months ago.
"Thus, when we heard of the exit of Shell Petroleum Development Company, SPDC, we heaved a sigh of relief, thinking all will be well with the coming of NPDC. Little did we know that it was a case of a new wine in an old bottle.
"We have watched with utter bewilderment the unfolding scenario in which NPDC is using intrigues and manipulations to heat up the existing peace prevailing in our oil fields.
"The Forum therefore resolved that NPDC, as a matter of urgency, should address the identified issues before the reopening of the closed flow stations.
"The issues include the signing of the long awaited GMoU not later than now; payment of all Quick Win Projects in OML 30; renewal of all existing running contracts; no extension in OML 30; upward review/payment of all land lease/rental in OML 30; commencement of well head jobs and employment preferences to indigenes so as to avoid unnecessary and constant friction."
– Vanguard