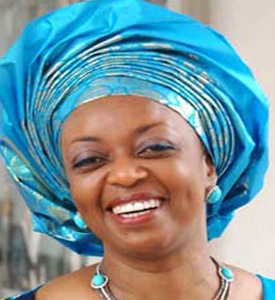 08 May 2013, Abuja – The Niger Delta Oil Producing Communities have lauded the National Petroleum Development Company, NPDC's, transfer of oil blocs to Atlantic Energy Concept Limited, saying the move will promote local content initiative in the industry.
Interacting with journalists, Tuesday, in Abuja, representatives of the host communities said those agitating against NPDC's transfer of the oil blocks or those calling for the revocation of the deal were working against the interests of host communities.
Chief Anamali Oji, who spoke on behalf of the group, explained that the agitators might be trying to blackmail top management of the NNPC and the Federal Government.
"They are creating unnecessary tension and in a way, causing fresh uprising in our region and they should be charged with treason. How many traditional leaders did they consult?" he queried.
Oji added: "The NPDC, a subsidiary of NNPC did the right thing by transferring the operatorship of the oil blocs to Atlantic Energy Concept Limited. If not for anything, the deal supports the local content policy which we, the oil producing communities, have agitated for over the years.
"The local content which is a key provision in the Petroleum Industry Bill (PIB) is one major reason why the oil producing communities have consistently urged the National Assembly to pass that piece of legislation which we believe will mark an unprecedented participation of Nigerians in the petroleum sector.
"We are of the opinion that as long as an Ijaw man can live in Lagos, an Uhrobo or Itsheiheri can own a house or business in Lagos or Jos, we wonder why a Yoruba man or whosoever, as the case may be, wouldn't be able to do business in our area, in as much as the interests of the host communities are protected."