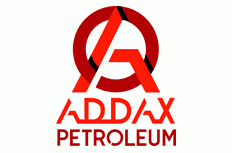 25 June 2013, Lagos – DeltaAfrik Engineering, the Nigerian joint venture company of WorleyParsons has been awarded a three-year contract by Addax Petroleum – a subsidiary of China's Sinopec Group.
The contract covers the provision of engineering and project services for the latter's capital projects and operating assets in West Africa, comprising Nigeria, Cameroon, and Gabon.
WorleyParsons said the contract, which includes a two year extension option, anticipates that the services will be provided from DeltaAfrik offices in Lagos and WorleyParsons' offices in London, Houston and Beijing.
The facilities to be supported under the contract are wide ranging and include asset types such as deepwater, shallow water and onshore developments for both producing and planned new developments.
WorleyParsons' Chief Executive Officer, Andrew Wood said in a company announcement: "The Global Alliance represents an important opportunity for enhanced value added support to Addax Petroleum's expanding Gulf of Guinea assets through a portfolio approach across the entire asset life cycle."