Lagos — The average production for the Denver-Julesburg (DJ) Basin in 2020 is forecasted to hit 1.1 million barrel oil equivalent per day (mmboed) compared to an average of 0.997mmboed in 2019, according to leading data and analytics company GlobalData.
Steven Ho, Oil and Gas Analyst at GlobalData, comments: "Occidental Petroleum (Oxy) and PDC Energy will dominate the majority of the production in the DJ Basin with a combined estimate of 535mmboed, which approximates to 49% of the basin's total production. The majority of this production growth will be originating from Weld County, which has the most productive and predominantly oil-bearing acreage.
"We saw different completion practices bei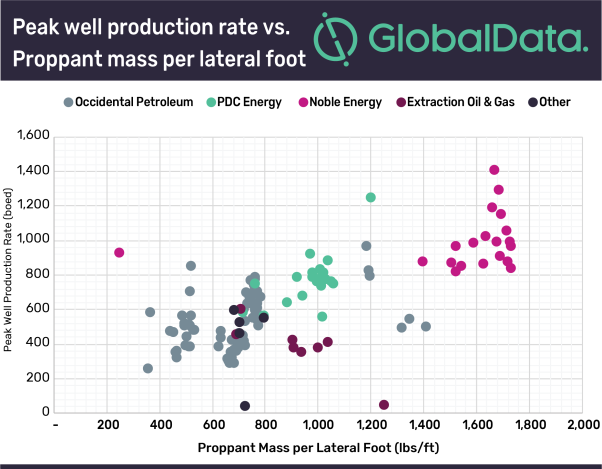 ng performed by various operators in the DJ Basin in 2019. Noble Energy had the best producing wells, but the wells declined relatively quickly and had lower EUR compared to PDC Energy. PDC Energy used the approach of having a moderate completion strategy in terms of lateral length and proppant mass, lowering the capital cost of each well, but managing to maintain a high productivity of the well for an extended period of time. Oxy falls behind both PDC Energy and Noble Energy and would have to test a more complex tighter spacing completion technique to generate better recovery."
In 2020, operators in the DJ Basin will be focusing more on capital restructuring and cost saving strategies. Oxy reported that the company would be able to save 10% on its drilling and completion cost from their merger synergy with Anadarko Petroleum. PDC Energy, on the other hand, is leveraging on the operational synergy to reduce operating costs.
Ho adds: "Still, we can expect a moderate production growth despite a reduced rig count as major operators are improving their efficiencies in well development and digging into their drilled but uncompleted well inventory."