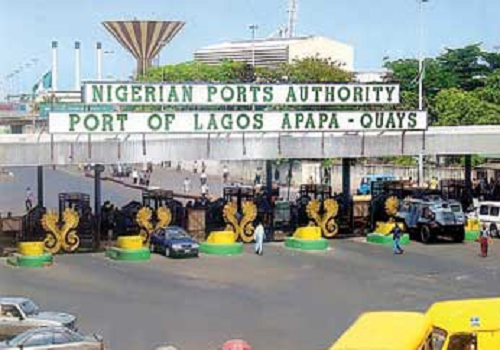 Mkpoikana Udoma
19 October 2017, Sweetcrude, Port Harcourt – The Ijaw Youth Council, IYC worldwide, has described as disservice to Niger Delta people, the positioning of Lagos port as the only functional and workable seaport in the country.
Secretary of IYC Worldwide, Mr. Alfred Kemepado Nimizigha, while speaking on restructuring, against the backdrop of Nigeria's 57th independence anniversary, emphasized on maritime economy,  saying that the Niger Delta will be developed if the country is restructured.
Nimizigha said the politics of Nigeria is under the control of a particular region, following lopsided appointments and open display of nepotism and hate for other regions.
He said Nigeria should be restructured in a way that every part would be productive rather than taking from the centre unproductively and weighing down its unproductivity on other components of the country.
" Nigeria's socio-political environment is faulty, we have a country where the only functional seaport is in Lagos, it's disservice to this country, we have states like Rivers with so much river that you call it Rivers State, we have states like Delta, Bayelsa which is just 45mins from the gulf of guinea and you are not developing the seaports from that environment.
" The structure by which Nigeria operates makes the state government dependent, if we restructure, a place like Bayelsa were I come from, we may not have to depend on oil to sustain ourselves, our real wealth is in the ocean.
"Even cities like Dubai have moved away from oil, they are talking about tourism, what Dubai has artificially, we have it naturally in Bayelsa," he said.
Asked if Nigeria was truly a federal Republic considering it's much dependent on federal government, the IYC scribe gave an example of a federal state using the United States of America as a case study.
He said insincerity, injustice, and perceived inequality in the political administration of the country have made Nigerians become unpatriotic in pursuit of National interest.
" The present system of calling ourselves a federal Republic means that we are a state that is supposed to be independent and prospering along comparative advantages according to what they can do separately and differently, that will contribute to the well being of this country.
" Nobody is doing that, but we are depending on the so called proverbial big head called the federal government when something comes, at the end of every month, it's been shared to other states
%