…To partner FUPRE on modular refinery project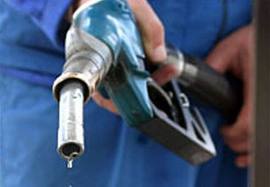 Ike Amos
Abuja — National President of the Independent Petroleum Marketers Association of Nigeria, IPMAN, Elder Chinedu Okoronkwo, Tuesday, disclosed that oil marketing companies were in talks with the Federal Government in a bid to address issues that are hindering their resumption of fuel importation.
Addressing newsmen in Owerri, Imo State, Okoronkwo stated that IPMAN has engaged Federal University of Petroleum Resources, Effurun, Delta State, on a modular refinery project, as parts of its plans to venture into refining and boost Nigeria's fuel supply.
He explained that IPMAN's talks with the Ministry of Finance is centred on resolving the lingering issue of accessing foreign exchange at the same rate with the Nigerian National Petroleum Corporation, NNPC, to enable them import Premium Motor Spirit, PMS, also known as petrol at competitive price.
He said: "Last week, we got some assurances from the Ministry of Finance on how to help oil marketers access dollars like the NNPC because the market is open. If we get that, we have people who are ready to bring in the products, but are concerned on how to get their money back in dollars.
"If this issue is properly resolved, a lot of marketers are prepared to join in the fray of products importation. It would also create a lot of healthy competition, whereby people who cannot get from the Singapore market, can get from Russia or from other European markets. It would not be a one-man show as it is right now. I believe the government is also thinking along that line."
Okoronkwo further stated that the government is also involved in the engagement with FUPRE on the modular refinery project, noting that the aim was to boost Nigeria's refining capacity.
He said: "We have engaged with the Federal University of Petroleum Resources, Effurun, FUPRE, who have built a prototype of the modular refinery. The government is actually working with us on something in that regard and FUPRE. If it is gotten right it would go a long in helping this country.
"By the time we see that what FUPRE is doing is in line with international standards, we would buy into it. It would also create jobs, and end burning and stealing of crude oil."
The IPMAN boss further stated that oil marketers have started loading petroleum products from Waltersmith Refinery in Imo state, adding that when other refineries come on stream, a healthy competition would be created in the petroleum refining and marketing value chain.
He said: "What happened is that there was a little upsurge in the price of crude oil last week. It was selling around  $38 barrel, all of a sudden, it went up to about  $45 per barrel. We do not have refining capacity here, all what we do is dependent on refineries out there.
"I know if what is happening now is encouraged — where people are beginning to build modular refineries — fuel  import would drop drastically. My people have started loading in WalterSmith Refinery, here in Imo state, There is another one coming up in Bayelsa, Azikel Refinery, and Dangote Refinery, who is also promising strongly, as well as the Niger Delta refinery.
"We are also beginning to see the likes of BUA promising to do something in Akwa Ibom, these are cheery news, as they would create jobs and also bring about healthy competition, where the customer would be seen as king."