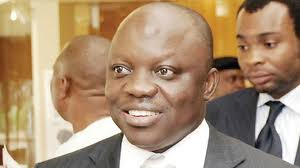 27 August 2013, Warri – Itsekiri, under the aegis of Save Itsekiri Group, SIG, have alleged that Delta State Oil Producing Areas Development Commission, DESOPADEC, has failed them.
The group said that although the Itsekiri nation received the highest allocation among the oil-producing areas, based on oil production quota, it was the least developed.
In a statement by Mr. Johnson Madendo, Chairman, and Mr. Omagbemi Anuwe, Secretary, entitled DESOPADEC has failed Itsekiri, the group said: "Outside the first Itsekiri Oil Producing Area Commissioner, Engr. Toritsemotse, subsequent people given the responsibility to develop the Itsekiri nation have failed us woefully.
"Subsequent commissioners have busied themselves in either bogus or white elephant projects.
"They are clearing non-existent creeks, building police station or renovating Warri Club, which has no bearing on the development of oil-producing areas."
The statement listed the needs of oil-bearing communities to include jetties, electricity, shore protection, medical facilities, health centres, potable water, information and communication centres, housing, pathways and alternative source of livelihood.
The group alleged that Itsekiri's representatives on the commission do not know the real needs of the people, unlike the progress being recorded by the Urhobo, Ijaw and Ndokwa nations.
Save Itsekiri said the Chairman and Itsekiri commissioner should travel to the communities to appreciate the level of neglect, which will enable them design appropriate solutions and utilise the enabling environment provided by Governor Emmanuel Uduaghan.
– Vanguard