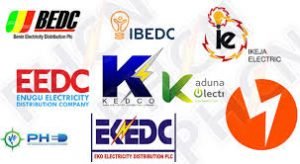 Lagos – The power distribution companies or Discos in the country recorded higher revenue in the first quarter of this year despite the economic downturn that has forced down earnings across the globe.
The Association of Nigerian Electricity Distributors, ANED, disclosed this in a document obtained by SweetcrudeReports.
Revenue collection by the utility firms rose to N127 billion in the first three months of the year.
According to the document, energy billed by the Discos was 5,768 gigawatt-hours (equivalent to N187 billion), out of the 6,911 GWh it received in the period under review.
The collection in Q1 2020 hit a new record of N127 billion, 10 per cent more than the amount for same quarter last year.
Energy sent out in the first quarter of this year was much less than what was projected at the last minor review for 2020.
According to the Discos in the document, the Nigerian Electricity Supply Industry, NESI, has not solved critical issues such as the lack of spinning reserve, load misalignment with Discos and the Transmission Company of Nigeria, TCN, interface issues, delays in the implementation of TCN´s expansion plan and lack of investment in Discos' infrastructure.
"The oft-bandied issue of load rejection by Discos seemingly seeks to hide all of the above issues.
"The Disco's uncertainty on the energy to be received from the TCN has become a major threat and it will hurt the core of their performance improvement plans as many of them are based on the basis of the projections done by the Nigerian Electricity Regulatory Commission at June's Minor Review 2019.
"Importantly, only three Discos (EKEDC, IBEDC and IE) received more energy than the same quarter of the previous year. On the other hand, several Discos received less energy," the document stated.
According to the group, the number of registered end-users in the industry keeps increasing at a rate of about 75,000 new customers per month, resulting in more than 9.5 million customers in total.