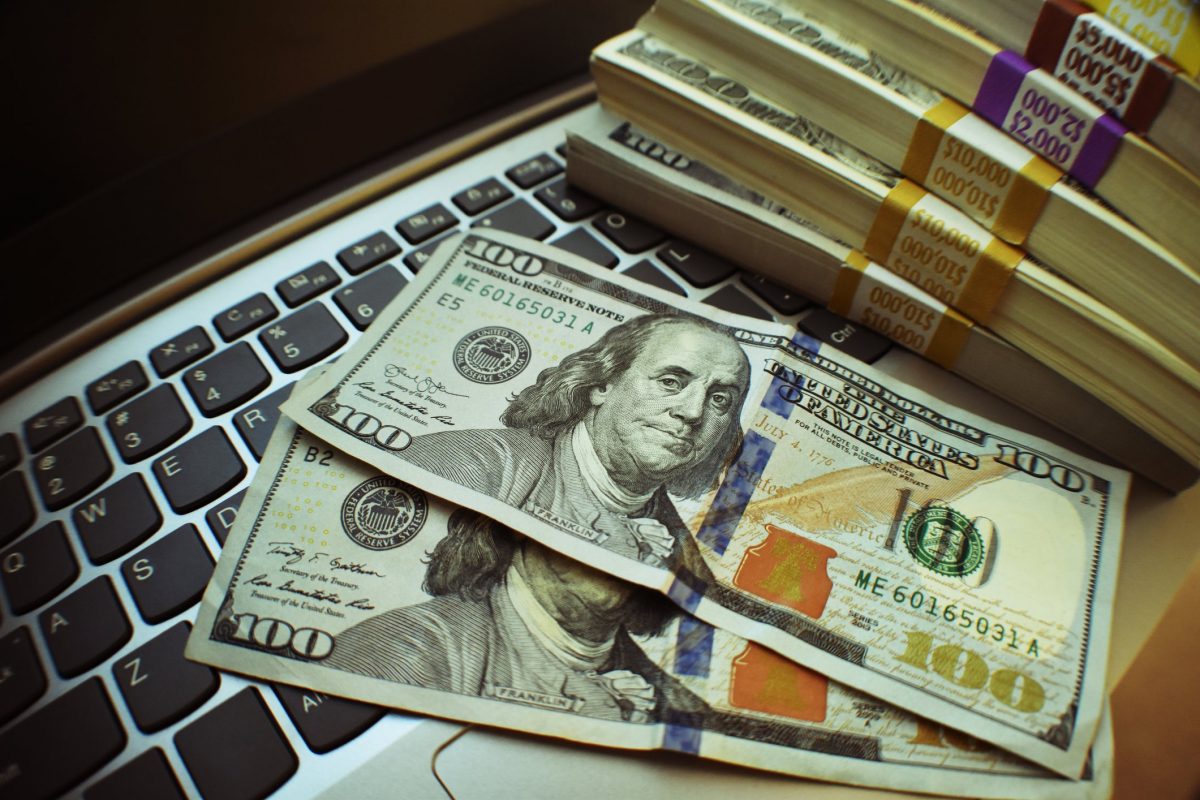 Singapore — The U.S. dollar was broadly higher as fears over inflation resurfaced after a surprise announcement by major oil producers to cut production further, with traders wagering the Federal Reserve may need to increase interest rates at its next meeting.
The announcement from the Organization of the Petroleum Exporting Countries (OPEC) and its allies, known as OPEC+, comes after data on Friday showed U.S. consumer spending rose moderately in February after surging the prior month, with inflation showing some signs of cooling even as it remained elevated.
"While receding broader contagion risks, positive developments in China and expectations that the Fed is nearing the end of the tightening cycle should keep sentiments broadly supported, the oil price gain due to the surprise production cut is a fresh risk to inflation," said Christopher Wong, a currency strategist at OCBC in Singapore.
"Fresh inflation risks do imply the inflation fight is not over."
The euro was down 0.44% to $1.0791, after touching a one-week low of $1.0788, while the Japanese yen weakened 0.46% to 133.41 per dollar. Sterling was $1.2277, down 0.45% on the day. The dollar rose 0.32% against the Swiss franc.
The dollar index , which measures the U.S. currency against six peers, was 0.078% higher at 103.01, breaking past 103 for the first time in a week.
The OPEC+ cuts caused oil price increases of more than 6% on Monday.
The cuts were announced even before a virtual meeting of the OPEC+ ministerial panel, which includes representatives from Saudi Arabia and Russia, that was expected to stick to cuts of 2 million barrels per day (bpd) already in place until the end of 2023.
Instead, the oil producers on Sunday announced further output cuts of around 1.16 million bpd.
The two-year U.S. Treasury yield, which typically moves in step with interest rate expectations, was up 4.6 basis points at 4.108%. The yield on 10-year Treasury notes was up 2.9 basis points to 3.519%.
Markets are now pricing in the probability of the Fed hiking rates by a quarter point in May to 61%, from 48% on Friday. But, by the end of the year, expectations are priced in for cuts of 40 basis points.
Friday's report from the U.S. Commerce Department showed that personal consumption expenditures price index rose 5.0% in February from a year earlier, down from the 5.3% increase in January. A measure of core inflation – seen as a better gauge of future price increases – came in a shade lower than expected at 4.6%.
Additional data also showed U.S. consumer sentiment fell for the first time in four months in February on concerns of an impending recession, although the impact of the banking crisis was muted.
Citi strategists said concerns over financial stability are fading and any drag from tighter credit is likely to be both lagged and limited.
"Still, the recent experience likely will keep the Fed more cautious in raising rates and markets more cautious in pricing hawkish policy," Citi strategists said in a note, adding they expect 25 basis point hikes at the next three Fed meetings.
The risk-sensitive Australian dollar fell 0.30% to $0.667 ahead of a high-stakes policy meeting from the Reserve Bank of Australia this week, with markets betting the central bank will stand pat on interest rates after 10 interest rate hikes.
The kiwi slid 0.62% to $0.622, its biggest one-day percentage drop since March 24.
In cryptocurrencies, bitcoin last fell 2.43% to $27,703.00. Ethereum, last fell 2.27% to $1,776.40.
*Ankur Banerjee; Editing: Christian Schmollinger – Reuters
Follow us on twitter