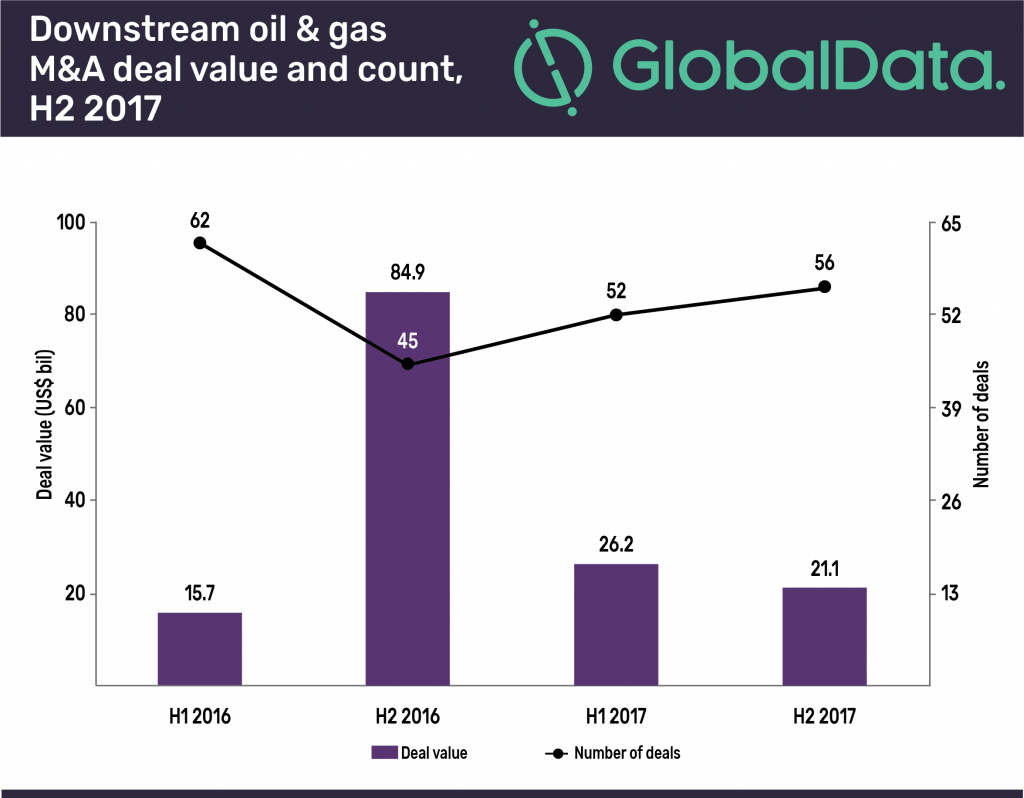 25 March 2018, Sweetcrude, Lagos — A combined value of $21.1bn in mergers and acquisitions (M&A) were announced in the downstream sector in H2 2017, according to GlobalData, a leading data, and analytics company.
The company's report: 'Bi-annual Downstream Deals Review – H2 2017' states that this was a decrease of 19 percent from the $26.2bn in M&A deals announced in H1 2017. A year-on-year comparison shows a substantial decline of 75 percent in deal value in H2 2017 when compared to H2 2016's value of $84.9bn. There were 11 M&A deals with values greater than $100m, together accounting for $20.5bn in H2 2017.
Glencore's agreement to acquire a 75 percent stake in Chevron South Africa and a 100 percent stake in Chevron Botswana, for a cash consideration of $973m, was one of the top deals registered in H2 2017.
The assets of Chevron South Africa and Chevron Botswana include Cape Town refinery, which has a refining capacity of 110,000 barrels per day; a lubricants manufacturing plant in Durban; a network of more than 820 Caltex branded service stations (with 220 convenience stores) across South Africa and Botswana; and storage tanks and oil depot distribution facilities.
Financing through equity offerings, debt offerings, private equity, and venture financing in the downstream oil and gas industry totaled $73.9bn from 87 deals in H2 2017. The majority of the investment came from the debt offerings market, which accounted for 90 percent of the total, at $66.5bn, in H2 2017. On a year-on-year basis, the total value of announced capital raising deals increased significantly by 42% in H2 2017, compared with $52bn in H2 2016.