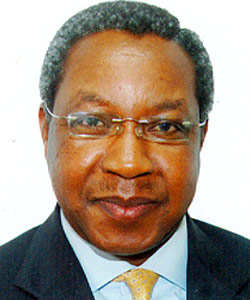 07 November 2012, Sweetcrude, LAGOS – MR. Austin Olorunshola, director of the Department of Petroleum Resources, DPR – the Nigerian oil industry regulator, has lamented its poor financial situation, saying this was posing a threat to important projects in the nation's oil and gas sector.
Urging the Federal Government to come to the aid of the department, Olorunshola said: "Out of the N35.7 billion appropriated for the 2012 financial year, N26.02 billion has been released so far as at the end of the third quarter, while N19.24 billion has been expended so far. With 20 ongoing capital projects and a new one coming into the budget, DPR has insufficient funds to execute its mandates".
He stated that major progress is being made with respect to capital project delivery, while main areas of low performance are the key infrastructure projects such as the renovation of Kofo Abayomi offices and the construction of new head offices in Abuja.
But, he maintained that Nigeria's gas-flaring has reduced with about seven per cent within the last nine months, as the nation now flares 1.4 billion cubic feet per day (Bcfpd), representing about 18 per cent of the total gas produced.
Olorunshola, while presenting the third quarter report in Lagos recently said the nation's gas reserves stood at 92.6 TCF for Associated Gas and 90.150 Trillion Cubic Feet for Non-Associated Gas (182.750 Tcf Total).
The oil industry regulator also noted that the nation's crude oil reserve (oil plus condensate) continues to be on the dwindling trend, as that the reserve has dropped to 32.6 billion barrels, from 37.16 billion barrels per day in 2011.
He said: "Reserves as at January, 2012 were 31.170 billion barrels for oil, 5.018 billion barrels for condensate (36.2 Total Liquids). Actual crude oil (plus condensate) production averaged 2.5MMbpd. Associated gas flared average was 1.4bcfpd, approximately 18 per cent of total gas produced, a reduction of 5-7 per cent from end 2011 flaring average."
He stressed that Nigeria currently produced about 8 billion scfpd, while only 6.6 billion scfpd is being utilised.
Nigeria has 388 oil blocks. While 173 block are awarded, 215 block are open. About 218 oil field are presently producing, while 97 fields are not producing due to various reasons.
The DPR boss, however, reiterated the Department's commitment to begin the bidding process for the award of marginal oil fields to interested investors before the end of the year.