13 August 2015, Abuja – The Department of Petroleum Resources has sealed eight petrol stations in Ilorin, the Kwara State capital.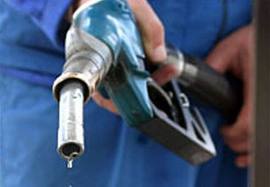 The Kwara State Controller, DPR, Mr. Amos Jokodola, in an interview with our correspondent in Ilorin, said five of the stations were sealed for allegedly selling premium motor spirit, popularly called petrol, above N87 per litre.
According to him, the petrol stations are: S.O.T., Rockfield, Opeyemi, Rotirem and S. Adua.
He also said U.Sanda Petrol Station was sealed for allegedly hoarding the product while Zaiman Petrol Station was sealed for alleged under-delivery.
He added that Alanamu Petrol Station was sealed for allegedly operating without licence.
Jokodola said the petrol stations would be fined N100,000 each and would remain sealed or suspended for one month.
"DPR shall continue to enforce government's price of N87 per litre for all filling stations in the state," Jokodola said.
Our correspondent observed that many petrol stations in Ilorin were not dispensing petrol to consumers. They claimed that they were out of stock.
Meanwhile, the Zonal Chairman, Independent Petroleum Marketers' Association of Nigeria, Western Zone, Alhaji Debo Ahmed, said independent marketers were not deliberately selling above the official price.
He stated that many of them were buying at a higher rate so as to provide the product to the consumers, adding that they would not sell at a loss.
Ahmed said, "IPMAN has been trying all its best to ensure that petrol is supplied to the system. We don't have depots like all the major marketers. We have only one depot. The depot has been giving products which we supply to the system. As far as we are concerned, we are keeping to the norms and we are giving products the way it is supposed to be.
"Sometimes, our people are being accused of not selling at the control price; actually the products are not there. Whenever there are products, we will supply. Sometimes you get to the depots, you will not find products and most of these private depots too are selling above government-stipulated prices.
"We are distributors, we go to all these depots to buy products and sell to the public. It is whatever we buy that we sell," he added.
He stated that if all the depots of the Nigerian National Petroleum Corporation had been functional, there would have been adequate supply to Ilorin depot.
He stated that IPMAN members were facing many problems in their attempt to procure and deliver petroleum products from Lagos to Ilorin.
Ahmed said, "So we appeal to the Federal Government to ensure that some of these depots are working, especially the Ilorin depot.
"It can serve all the northern states instead of going to Lagos to cause gridlock on the Oshodi-Apapa Expressway. The pipelines should also be safeguarded."
– Punch