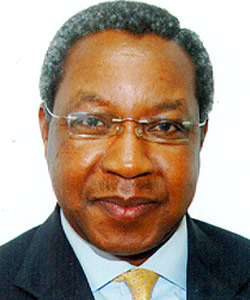 08 May 2013, Enugu – The Department of Petroleum Resources, DPR, Tuesday, sealed nine fuel stations in Enugu, including the Nigerian National Petroleum Corporation, NNPC, mega retail outlet, for engaging in sharp practices.
They were sealed specifically for alleged under dispensing of fuel and other petroleum products.
Enugu Zonal Manager downstream, Engr. Sule Yusuf, who led a team of DPR officials on inspection of fuel stations in Enugu, discovered that many petroleum product dealers in the state were cheating their customers by under dispensing the product.
The DPR team found out that many of the dealers were selling petrol at N97 per litre, but, the volume of product dispensed was far less than should have been the case.
The DPR officials stormed the NNPC mega station, perhaps acting on a tip-off by consumers.
As soon as the officials brought out the Sarafin Can used for determining adjusted metres, all the workers swiftly disappeared.
The drama lasted for about an hour to the consternation of consumers on long queue seeking to procure fuel.
The refusal of the staff to come out for the inspection of their metres led to the sealing off of the station which had about 20 dispensing pumps.
When the DPR officials returned to the station later in the day to carry out the inspection of metres after the mega station staff were persuaded by officials of NNPC to submit to inspection, most of the fuel pumps in the station were found to be grossly under-dispensing fuel to consumers at N97 per litre.
DPR's acting operations controller and head of corporate services, Mr. Peter Ijeh, told the mega station staff after the check that the station would remain closed until further notice.
Other fuel stations sealed up for gross under dispensing of fuel to consumers include Total filling station along Presidential Road, Conoil, Bontus and McManuel Energy Oil and Gas along Ogui Road, MRS along Abakaliki Road and NARCO along Presidential Road.