22 November 2015,Ilorin – Department of Petroleum Resources (DPR)  in Kwara state  on Sunday dispensed petrol to motorists and motorcyclists free of charge at  filling stations in Ilorin, the state capital, where hoarding of the product was discovered.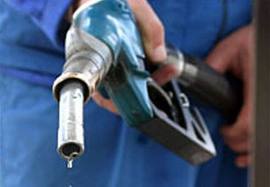 It was gathered that the errant fuel station, Alkad and Sons Nigeria Limited, situated along Olorunsogo, Ilorin, was caught hoarding a total of 2,300 litres of premium motor spirit (PMS).
It was learnt that the surveillance team of the department swooped on the station following a tip-off by concerned citizens that the management of the station was hoarding the commodity.
Acting on the intelligence, according to investigations, the team led by Operation Controller of DPR, Mr. Salvation Philip, dug up the station's stock of 2,300 litres of fuel after the station had allegedly told distraught buyers that it had exhausted the supply.