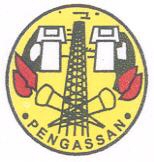 12 May 2014, Lagos – The Petroleum and Natural Gas Senior Staff Association of Nigeria (PENGASSAN) has urged the Department of Petroleum Resources (DPR) to stop erring marketers who hoard petroleum products.
The Public Relations Officer, Seyi Gambo, said some marketers were either hoarding or diverting petrol to cause artificial scarcity, noting that the measure sometimes resulted in long queues at filling stations.
He said regulatory bodies such as DPR, saddled with inspect stations, should sanction erring marketers.
"There is need for prompt and adequate monitoring of filling stations by the management of DPR to check abuses in petroleum distribution processes by some marketers.
"The queues and artificial scarcity currently experienced at filling stations are caused by some dubious marketers who want to make money at all costs by hoarding the product.
"Many filling stations are still selling petrol for between N110 and N120. This is against the normal pump price of N97 approved by the government.
"DPR should re-strategise their operational monitoring of stations to curb abuse of power by these erring marketers," he said.
Gambo said to ensure adequate flow of petrol in the country, the government allocated the importation of petrol for the second quarter of the year.
"The Federal Government has approved the release of the import allocations for the Nigerian National Petroleum Corporation and the private Oil Marketing and Trading (OM &T) companies for the second quarter of the year."
"With the arrangement, I don't see reason why there should be queues or scarcity of petroleum products in the country," Gambo added.
He said if the government had fulfilled its obligation to the relevant agencies, they would make it their duty to bring to book any marketers that sold above the stipulated pump price.
– The Nation