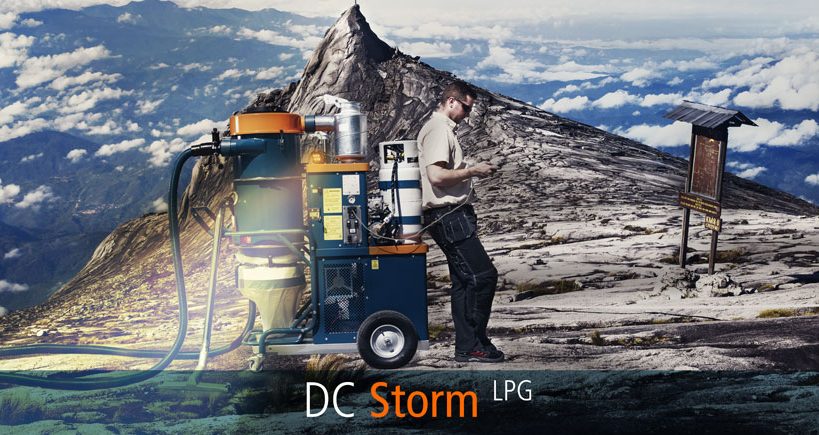 16 October 2018, Sweetcrude, Lagos — Removing hazardous dust on an industrial scale has been made easier thanks to the UK's leading dust extracting specialist launching a high performance, gas-powered extractor on the market.
Dustcontrol UK's new and innovative propane-driven DC Storm LPG can last up to eight hours and doesn't require any cables, making it ideal for environments with a limited supply of electricity.
The robust machine's 15 kW/21hp motor has the capacity to manage dust extraction in conjunction with work involving large-scale concrete construction and brickwork projects.
In addition to operating without electricity, the DC Storm LPG is also High (H) class, meaning it offers a higher degree of filtration, with a filter leakage of less than 0.005%. Equipped with a HEPA H13 filter, it comfortably exceeds UK minimum standards for silica dust and other harmful properties.
James Miller, Managing Director of Dustcontrol UK, said: "The DC Storm LPG is our most powerful mobile dust extraction machine to date. It's perfect for a large warehouse, civils and railway environments where electricity is not available or limited. What's more, being run on propane makes it an environmentally friendly option, as opposed to fossil-derived electric.
"It can be used to extract harmful dust created from floor grinders, hammer drills, scarifiers or cutting machines. It can also perform heavy-duty cleaning with a long suction hose."
The compact machine also comes equipped with USB-charging ports, LED lighting and forklift pockets, making it easy to transport.
James concluded: "The DC Storm LPG can also be used in conjunction with any kind of surface preparation, demolition and renovation work. Its effective dust extracting capabilities are very impressive."
Dustcontrol UK, based in Milton Keynes, has over 45 years of experience in developing dust extraction solutions and centralised vacuum systems to fit client requirements in the construction, manufacturing and engineering industries. They are experts in capturing dust at its source – both where and when it's created.