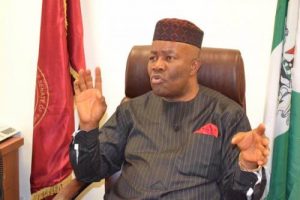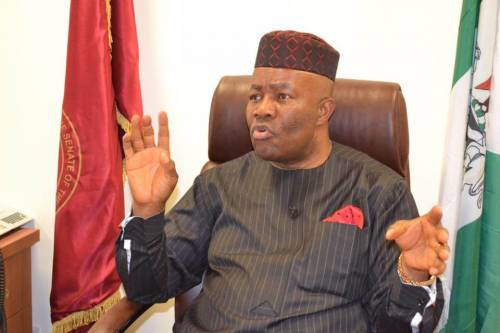 Mkpoikana Udoma
Port Harcourt — The Federal Government has announced that the East-West Road will be completed and commissioned in the first quarter of 2022.
The Minister of Niger Delta Affairs, Sen. Godswill Akpabio, disclosed this during a tripartite meeting among the Presidential Amnesty Programme, NDDC and ex-militant leaders in Okochiri, Okrika Local Government of Rivers State.
The meeting, according to the minister, was geared towards remodeling the Amnesty Programme on how repentant militants can be entrepreneurs instead of depending on stipends.
Akpabio said that the Niger Delta remains a priority in President Muhammadu Buhari's agenda.
He stated that contractors have been mobilised to site and by August 2021, the East West road project would have gone far, as he has devoted three quarters of his ministry's 2021 budget to the project.
The minister said: "We must find ways to move the Niger Delta region forward. We are hopeful the East-West road will be completed by December. Contractors have been mobilised to site, Setraco, RCC and Giito are back on site.
'By August this year, the project must have gone far. I am also a part and parcel of the victims of East-West road, I ply that road almost daily. That's why I went to Mr. President and told him I will take over the project.
"I have devoted one quarter of my ministry's 2021 budget into the road. I also insisted that NDDC must make a contribution, even if it's N25 billion and also the Federal Ministry of Finance is contributing about N25 billioj to make N100billion for the completion of that road.
"I am sure that by early 2022, between February and March, we will commission the entire section of the East West Road. The failed portions you see now, you will see them no more".
Also speaking, Coordinator of the Presidential Amnesty Programme, Col. Miland Dikio Rtd., disclosed that the programme has been repositioned to empower ex-agitators to be competent and efficient in their chosen fields, so as to be independent of stipends.
"We have brokered truce with the major stakeholders. We inherited a lot of debts and we have started paying those debts sequentially from 2014 downwards.
"For students, we are also clearing backlogs of fees. There are students who had partial scholarships and we are working to ensure that such dichotomy does not exist anymore.
"For empowerment, we want to ensure that those powered can compete for any job anywhere, not because they are from the Niger Delta, but because they are competent and qualified," he said.