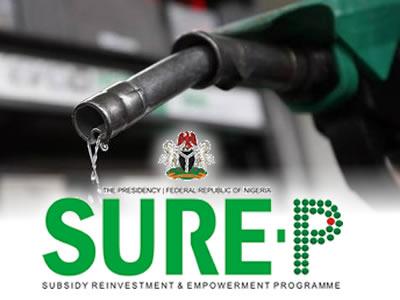 04 October 2017, Sweetcrude, Lagos – Permanent Secretary in the Ministry of Labour and Employment, Mr. Clement Onubuogo, was rearrested Wednesday by officials of the Economic and Financial Crimes Commission, EFCC, in connection with alleged fraud in the Federal Government's Subsidy Reinvestment and Empowerment Programme, SURE-P.
The EFCC has also secured order to seize two properties belonging to the permanent secretary and the sums of N664,475,246.6 and $137,680.11 found in his bank accounts.
He is standing trial for allegedly acquiring properties with funds he reportedly diverted from SURE-P, an empowerment programme for the youth introduced by the ex-President Goodluck Jonathan administration.
Onubuogo was re-arrested ON Wednesday at the Federal High Court in Ikoyi, Lagos, presided over by Justice Babs Kuewumi, and where he is also standing trial.
The judge had adjourned proceedings on the case, and as he stepped out of the court, he was rearrested by operatives of the EFCC.
Onubuogo's lawyer, A. Dada, complained to the judge about his rearrest, saying it was wrong for the EFCC to rearrest him, having earlier been granted bail by the court.
But, Justice Kuewumi said he could do nothing about the rearrest since he had already adjourned the case.
An EFCC investigator, Huleji Tukura, said the agency has uncovered how Onubuogo diverted N876.9 million out of the over N10 billion released by the government for the programme.