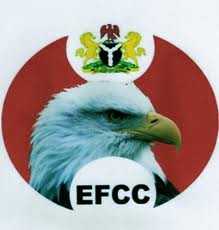 Oscarline Onwuemenyi, with agency reports
02 September 2017, Sweetcrude, Abuja – At the back of the last week's anti-corruption agreements signed by President Muhammadu Buhari, and as part of its bilateral partnership with Nigeria, the government of the United Arab Emirates (UAE) has reportedly begun providing the Economic and Financial Crimes Commission (EFCC) with a list of Nigerians with loot stashed in the middle eastern country.
According to the Nigerian Senate, over $200 billion is hidden in Dubai. The EFCC has already began sifting through the list which includes high profile politicians, bankers, oil executives and other politically exposed persons.
The President signed four agreements with the United Arab Emirates, which include an agreement on mutual legal assistance in criminal matters, agreement on mutual legal assistance in civil and commercial matters, agreement on the transfer of sentenced persons, and on Extradition Treaty.
The EFCC says it is already monitoring the movements of 22 such individuals who spend most of their time in Dubai.
An EFCC source disclosed that the list may eventually be released to the public after investigations are concluded.
He said, "In line with its Beneficial Ownership laws, we have already a database of Nigerians with assets in the United Arab Emirates, including properties of some high-profile Nigerians under investigation.
"We are already studying the database in line with our ongoing investigation and profiling. We have a long list of some politically exposed persons and businessmen under probe.
The source added that, "The signing of the agreements between Nigeria and the UAE by President Muhammadu Buhari last week has opened a robust vista which will hasten our identification and attachment of the suspicious assets.
"It is time to set out for work. You will recall that over N1.34 trillion was stolen by public officers in seven years. We will trace some of these funds and the assets acquired with them in UAE."
According to the EFCC, "We will not release the list now but already we have initiated action on some suspects. Actually, there is no hiding place for any looter from Nigeria in UAE again. In May 2016 at the Anti-corruption Summit in London, the UAE joined the league of 29 nations which will share where lists of beneficial owners.
"The UAE has also strengthened its anti-money laundering (AML) regulations. Therefore, the environment is conducive now to track the suspects on our radar.
"The Jebel Ali Free Zone Authority (JAFZA) also operates a commercial register where you can easily identify companies and investors in UAE."