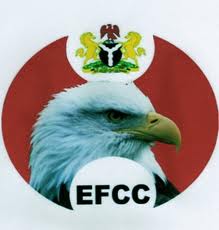 19 May 2014, Abuja – The Economic and Financial Crimes Commission is to quiz the chief executive officers/managing directors of some oil firms involved in price racketeering  in the country.
A top source at the anti-graft agency said on Monday that the Department of Petroleum Resources had forwarded a list of the errant companies to the headquarters of the EFCC for interrogation.
The source was silent on the number, identity of the companies, and the date for the commencement of the impending probe.
It was further gathered that the DPR  had  forwarded letters of invitation to the affected companies to the EFCC.
Our correspondent gathered that the EFCC had assembled a crack team of operatives from the commission' Extractive Industry Fraud unit to interrogate the top leaderships of the  indicted oil firms.
Our correspondent could not get the Head of Meia and Publicity of the EFCC, Mr. Wilson Uwujaren, to comment on the issue as the calls to his mobile telephone line did not connect.
Late last month, DPR suspended the operating licences of seven petroleum products marketers and sanctioned 11 others for sharp practices perpetuated in Abuja.
It said the 18 marketers were sanctioned in April, adding that their sharp practices had led to the scarcity of fuel experienced in some communities in the Federal Capital Territory.
Confirming the development to our correspondent, a senior official at DPR said the marketers were sanctioned after agency's inspection team visited their outlets and figured out their unwholesome activities.
The Abuja DPR Zonal Head of Operations, Mrs. Muinat Bello-Zagi also stated that the marketers were sanctioned for various offences, most especially for under-dispensing petroleum products with rear case of diversion.
– The Punch